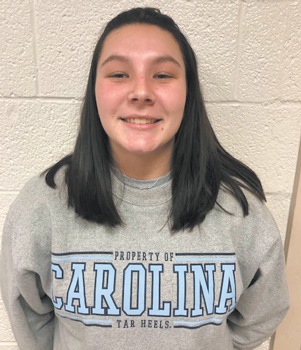 Abby Carson
Terry Sanford • Bowling/Track• Senior
Carson has a grade point average of 4.21. She is a starter on the Terry Sanford bowling team. She plans to attend Fayetteville State to study nursing and participate in track and field.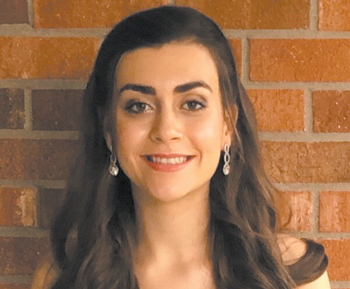 Joana Ferreira
Terry Sanford • Swimming• Senior
Ferreira has a grade point average of 4.4. She ranks 19th in the senior class and was a marshal in 2019. She is a member of the National Honor Society, Academy of Scholars and Global Studies. She has more than 300 hours of community service and is active at her church. She took part in the AP Capstone Program at Terry Sanford. She plans to attend East Carolina University and pursue a degree in nursing.