William Pryor

South View •Basketball/tennis• Senior

Pryor has a grade point average age of 4.5. He has been accepted to Harvard. A member of the International Baccalaureate Academy, he is student body president and an inductee of several honor societies. He also serves on the Superintendent's Student Voices Council and the Hope Mills Mayor's Youth Council.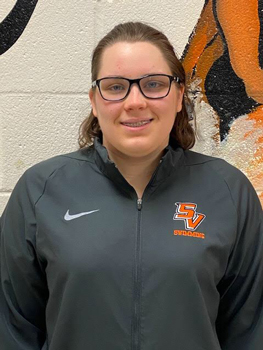 Audra Sweet

South View• Swimming• Sophomore

Sweet has a 4.33 grade point average. She is in the International Baccalaureate Academy and has been on the A honor roll every semester at South View. She is active in the Health Occupations Students of America. She enjoys theater. She plays bass in the school orchestra. A writer, Sweet is a published poet. She is active in scouting and volunteers at Cape Fear Valley Medical Center and Balm in Gilead.