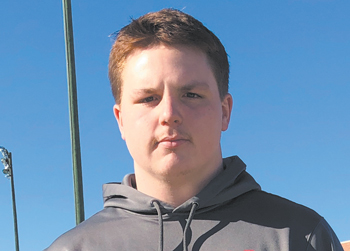 Terry Sanford's baseball team has won three consecutive conference titles and hasn't lost a conference game for the last two seasons.

But veteran head coach Sam Guy is looking at a much different landscape as he prepares his team for the 2020 season.

Gone are most of the pitching stars from his 2019 team, including pitcher D.J. Herz, who was chosen by the Chicago Cubs in the Major League Baseball draft and is now pitching in the minor leagues.


A core group of four seniors including Jackson Deaver, Dorian Clark, Tommy Cooney and Jack Cooney will form the nucleus of this year's Bulldog team. After that, Guy said Terry Sanford will be counting on some inexperienced faces.

"We will have a carousel of lineups depending on who is pitching,'' Guy said. "We're going to be really young on the mound.''

He said it's likely instead of having a starter go five or six innings and a reliever taking the mound to wrap things up, many games will see the Bulldogs use as many as three pitchers.

"There's going to be a lot more trying to manufacture runs, trying to find the best nine that play the best together to carry us through,'' he said.

Guy's biggest concern during the preseason has been the way the team is hitting the ball. "We've been missing too many fastballs and we can't do that,'' he said.
That is why he's counting heavily on Deaver to help lead an inexperienced lineup of hitters. Last season, Deaver was one of five .400 hitters for Terry Sanford, ending the season with a .418 batting average. He was second among players from Cumberland County Schools in RBI's with 27. He had eight doubles and a triple.

"He was a big run producer last year,'' Guy said. Guy will use Deaver at three positions in the field, catcher, first base or third base, depending on who is pitching for Terry Sanford.

Deaver, who was the defensive Player of the Year on last fall's Patriot Athletic Conference All-Conference football team, said the weight training he does for football carries over to help him in baseball.

"I definitely thinks that helps with my swing and my explosiveness,'' he said. He also said the quickness football helps him develop are assets on defense, especially when he's playing catcher or third base.

While the Bulldog pitching staff will be young, Deaver thinks there is a lot of potential there.

Cruise Herz is the younger brother of the departed D.J. Herz. Joining him will be Brady Gore, Cason Puczylowski and Tommy Cooney.

"They are not going to throw 94 or 95 miles per hour like D.J., but they are going to get you the ground ball outs, the pop fly outs,'' Deaver said. "They are more than capable of getting the strikeouts that we need.''

Deaver said the goals for both himself and the team are the same: win the regular season, the Bulldog Easter tournament and the state title.
Terry Sanford's annual Easter baseball tournament will be held April 11, 13-14.

Competing teams in this year's tournament in addition to the Bulldogs are Triton, Hobbton, Pittsboro Northwood, Apex Middle Creek, Western Harnett, East Bladen and Richmond Senior.