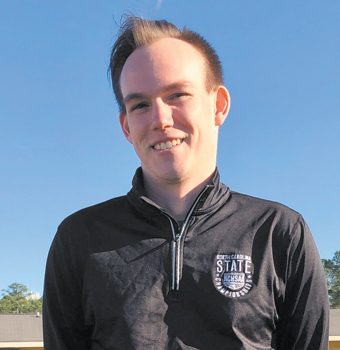 Few first-year coaches have a tougher act to follow than Terry Sanford girls' soccer coach Jared Kaiser.
After serving as an assistant with former head coach Karl Molnar, Kaiser steps into the head coaching job this year with an high bar to clear.
For each of the last four seasons, the Terry Sanford girls won at least 20 matches per year while never suffering more than a single loss, all of those defeats coming in the North Carolina High School Athletic Association state playoffs.
No one appreciates that challenge more than Kaiser. But the good news is last year's graduation didn't leave the Terry Sanford cupboard short on experience for Kaiser's first season in charge.
"We've got a lot of returners, so that's going to help out a lot,'' he said.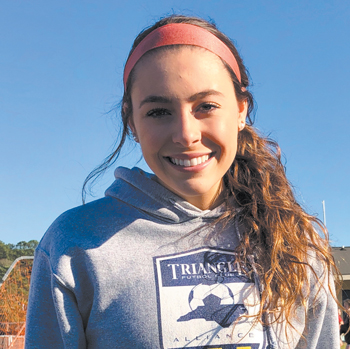 But there will be some adjustments, for Kaiser and his players. Even though he worked with Molnar for multiple years and the two have similar coaching philosophies, some things will be different this season.
"Little changes here and there,'' he said. "The girls are getting used to it and we're trying to keep the momentum going. Getting through this year with them and building for next year, too, is going to be a challenge.''
The key to success for Terry Sanford this year will be a solid base of about eight veteran players returning from last year's team. The biggest returnees in terms of offensive productions are Maiya Parrous and Corrine Shovlain.
Shovlain led all Cumberland County Schools soccer players with 111 points last season on a county-best 43 goals and 25 assists. Parrous
was third in the county in both categories with 34 goals and 19 assists for 87 points.
The top holes Kaiser has to fill are at goalkeeper, center midfielder and outside backs. He calls finding the replacements for those positions his top priority.
The key to success, he feels, will be developing team chemistry as quickly as possible. In past years, he feels the Terry Sanford girls have been a cohesive unit. He hopes to keep that same personality for this season.
Parrous agreed with Kaiser that team chemistry will be important for the Bulldogs. "Getting the freshmen used to all the new players, getting in our new positions,'' she said. Parrous said the new players will be filling some key positions created by graduation losses.
"The biggest part of the game is getting along with your teammates and being able to work well, which I think we will.''
Parrous thinks the Bulldogs have the potential to repeat their performance of recent years. "This is my last year playing high school soccer and I want us to do well,'' she said. "I want it to be fun playing with these girls I've played with my whole life.''
Shovlain doesn't feel Kaiser is making any changes of a major nature, and feels that's helping with the transition.
"I'm looking to score more goals and have more assists,'' Shovlain said. "I think with the team behind me, we've got this as a team.''
There will be one big change for the team that everyone has to adjust to this season. Because work is still continuing on the Terry Sanford football stadium where the soccer team usually plays, it will be playing all of its home matches at John Daskal Stadium at Reid Ross Classical High School on Ramsey Street.
"We've played there in the past and we know what we're getting into,'' Shovlain said. "The first couple of games we'll have to figure it out, if the ball moves faster or slower.''
The biggest physical different between the Terry Sanford field and the one at Ross, according to Shovlain, is the Reid Ross field is a little narrower. Shovlain thinks the only phase of the game that will directly impact is corner kicks, making them shorter.
Looking at the rest of the Patriot Athletic Conference, Kaiser said he's expecting to get a challenge from Gray's Creek. Last season the Bears tied Pine Forest for second in the league, both with 13-3 conference records. Overall the Bears were 16-4-1, losing in overtime to Clayton in the second round of the NCHSAA 3-A playoffs.
"I'm definitely expecting something from Gray's Creek,'' Kaiser said. "They only lost two seniors last year.''
Pine Forest, which shared second with the Bears, finished 13-6 overall. The Trojans qualified for the NCHSAA 4-A playoffs and got a first-round bye as the top-finishing 4-A team in split Patriot Conference. They were eliminated in the second round of the state playoffs by Fuquay-Varina.
Kaiser said the Trojans always provide decent competition. "From camp we saw quite a few younger players practicing for their team,'' he said. "I'm looking forward to running into them more than anything.''
One problem that Molnar was unable to address and that Kaiser was unable to fix either was making Terry Sanford's regular-season soccer schedule a bit tougher.
The Bulldogs play 16 of their regular-season games against Patriot Athletic Conference opponents. Their only games against teams either outside the conference or Cumberland County are with Northwood and Union Pines. Northwood was 16-7-1 last season while Union Pines was 17-3-1.
Photos from top to bottom: Jared Kaiser, Maiya Parrous, Corrine Shovlain