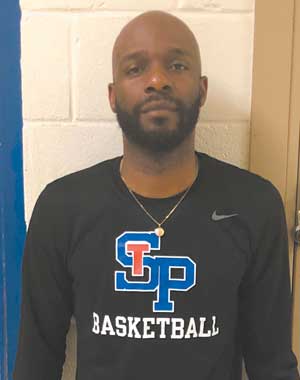 Mike Moses Jr. brings a rich connection with basketball to his new job as head boys coach at South View High School.
Moses, who comes to South View after coaching the St. Pauls High School girls last year, takes over from Wendell Wise, who stepped down earlier this year.
Moses played high school basketball in Detroit before going to Eastern Michigan and eventually playing basketball at Fayetteville State.
He coached for six years with Alphonza Kee at Fayetteville State, who is now head coach at Cape Fear. He worked briefly with Nike conducting basketball camps and also taught at Trinity Christian School in Fayetteville before getting back into coaching at St. Pauls last year.
He took a team that was 3-25 the previous year and guided them to a 13-11 record.
When the South View job opened, he was immediately interested. "I'm totally familiar with the success of South View,'' he said of the school whose gymnasium is named for former coach Ron Miller.
The Tiger program has slumped in recent years, and Moses thinks it needs not rebuilding but what he calls rebranding. "You bring in a new coach, you bring in new philosophies,'' he said. "I have an energy that's unmatched. I'm super passionate about this game.''
Moses said his father, Mike Moses Sr., coaches at the collegiate level and was a college player himself for St. John's in the mid-1980s.
"I'm going to bring it every day,'' he said. "Your players feed off that. I'm going to set a standard and expectation, and it starts with me.''
Moses said he planned to hold his first meeting with the players at South View last week. He already has a plan set for off season workouts.
He wants the team to condition on Tuesdays and Thursdays and practice on Mondays and Wednesdays during the summer.
He also wants to get video of last year's South View team to familiarize himself with the returning players.
"I'm an up and down guy,'' he said of his basketball philosophy. "I'm trying to get a shot in the first seven seconds of a possession. We want to score in transition. It requires a lot of talent to come down every possession and get a basket in a set play.''
PHOTO: Mike Moses Jr.