Not even a global pandemic could stop the Poetic Pathos poetry team from Gray's Creek High School enjoying its best-ever finish in a national poetry competition recently.

The team had to cope with a variety of challenges as it participated in the 23rd annual Brave New Voices competition, originally scheduled for Washington, D.C., but changed to a virtual format via Zoom because of the COVID-19
pandemic.

The Gray's Creek poets advanced all the way to the final round the final full week of July and finished third among the 12 teams that were able to participate in the event.

Joel Mayo started the Poetic Pathos group at Gray's Creek in 2014 with the goal of bringing the youth in the community together and giving them the opportunity to share their voice through the medium of spoken poetry.
The Brave New Voices competition is usually a much bigger deal with some 50 teams from around the United States as well as foreign countries.
But even with a smaller event, the Gray's Creek group found a way to make history. According to Mayo, this was the first time a North Carolina team made the finals of the competition.

Nicole Rivers, another English teacher who has been at Gray's Creek for 10 years, assisted Mayo with coaching the current team. She said the slam poetry style that the team uses offers many benefits.

"It allows them to assess who they are on the inside — and in the world around them — in a very honest way,'' Rivers said. "That is why it is so positive. It makes them think critically about what's going on inside them and around them.''

Rivers said it also gives students a different perspective on poetry, stopping them from thinking that poetry is something created only by authors who are elderly or deceased. "It's not about the past,'' Rivers said. "It's about the moment, and they get to express that. That's what makes it relevant. It's close to genres of music that they hear now.''

Members of the team that competed in this year's Brave New Voices included Isa Meachum, Miya Walters, Yasmine Saintjuste, Kine Clark and Natalie Blacker.

Meachum said one of the biggest challenges of this year's competition was not being able to be face-to-face with team members or to have an audience in front of them since all of the competition was done on Zoom.

"When you have a crowd in front of you, it allows you to feed off the energy when you're doing good,'' Meachum said. "You can really build off what they give you.''

Another challenge came from situations where the team did a group performance. In order to avoid exposing the team members to face-to-face contact because of the virus, they elected to prerecord all of their group performances for the competition on Zoom.

Meachum said that was a challenge, especially when it came to getting timing right. "On Zoom there could be a little lag if they are not there with you,'' he said. "It's hard to be in sync.''

The virtual nature of the competition was actually a benefit to one team member, Miya Walters, who was vacationing with her family during the event and had to take part in Brave New Voices while away from home.

Still, Walters said it was difficult to coordinate. "We had to do a lot of video takes,'' she said. "That was hard because we had different internet connections. We had to time our speech so we didn't have overlap or have a pause because we were timed for our competition.''

Walters felt the passion and the knowledge of the Gray's Creek team were the keys to their best finish ever at this level of competition. But Walters didn't think winning was the most important thing.

"We went there as a team and wanted to say what we had to say for ourselves,'' she said.

She hoped the win helped the team show, as she put it, that poetry isn't something about whining on a stage and complaining. "It's starting a conversation that needs to be had,'' she said. "It shows poetry is much deeper than that poem you had to write in your first year of English class.

"People may not realize the simple things they are writing in their diary every day may be something that needs to be said on stage. It (poetry) shows people they can really use their voice.''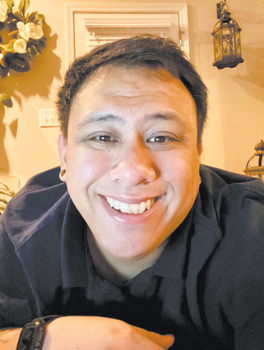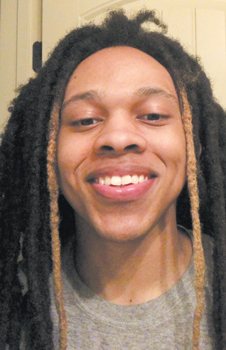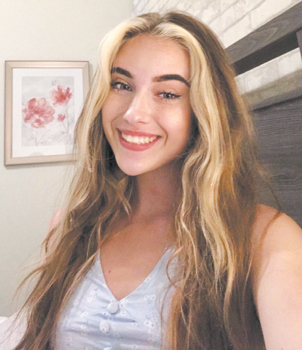 L-R: Joel Mayo, Nicole Rivers, Isa Meachum, Miya Walters.