If you have never stopped in the art collective known as Cape Fear Studios in downtown Fayetteville, then you are defi nitely missing one of the community's greatest assets. The member studio is home to a number of Fayetteville's most talented artists. While the artists use the venue as a workspace and as a means of marketing their work, they also use it as a vehicle to give back to the community. All of this comes with a price, and in the coming weeks, the venue is taking advantage of their unique skills to raise funds to support their involvement in the community.
The annual Silent and Live Art Auction is one of the ways Cape Fear Studios gets the support from the Fayetteville community. Held on Friday, March 4, the auction will showcase various local artists as well as artist members of Cape Fear Studios.
Ideal for a savvy art collector, this event will display diverse forms of art, which will consist of paintings, handmade jewelry, pottery, contemporary fused art glassware, wood art and more. To support this worthy event, local restaurants and businesses are also participating by donating gift certifi cates and an assortment of non-art items for the live auction.
Chris Kastner, the executive director at Cape Fear Studios, encourages the local community to support this auction while pointing out that, "This is our primary way of raising funds."
She also encourages art enthusiasts, collectors and all those who would enjoy an evening of live music, complimentary wine or beer, hors d'oeuvres and fusion art to come out to support the studio. Tickets for the event are $35.
Some of the artists portraying their work include: Rose Kennedy, Paula Fitzpatrick, Erica Stankwytch Bailey, Nancy Rose, Pandy Autrey and more. All of the featured artists donated their work, so all of the proceeds will benefit Cape Fear Studios.
Cape Fear Studios also reaches out to the community via their Ashton Woods Kids Art Program that targets children ages 7 and up, and most notably concentrates on improving important factors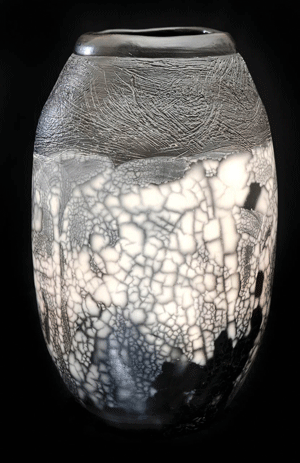 such as self-image and confi dence while teaching them to express their unique artsy and creative side.
Moreover, Cape Fear Studios also offers monetary scholarships to local college students enrolled in fine-arts programs. All of the community work done by Cape Fear Studios is possible because of the contributions and funds received through auctions, fundraisers and the sale of artwork created by members at Cape Fear Studios.
In order to carry out such extraordinary support to the community, the studio needs its own support system, which consists of the local community and artists alike. Be sure to attend the auction on March 4 as a way to support the only visual art cooperative non-profi t organization in Fayetteville.
The mission of Cape Fear Studios is "to involve, educate and enrich Cumberland County and surrounding communities with the opportunity to create and freely view art."
The event begins at 7 p.m., and will be hosted at the Arts Council. Matthew William Buchanan and David Sinan Esensoy of The Fayetteville Academy will provide musical entertainment.
The event is dressy, so take the opportunity to don your favorite festive attire and come out and support the artists at Cape Fear Studios.
For more information, call 433-2986 or e-mail capefearstudios@yahoo.com.
Photo: This piece of pottery is one of many artworks up
for auction at Cape Fear Studios.