Although the curtain has barely come down on the 2010/2011 theater season at Gilbert Theater, the staff is already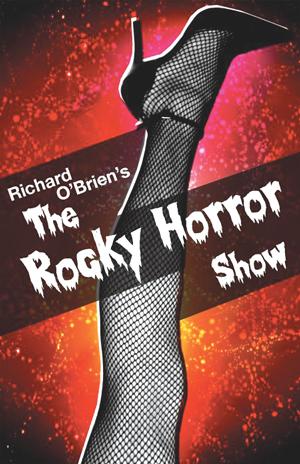 hard at work preparing next year's entertainment for the community. Here is a peak at what is in store.
No stranger to the Fayetteville theater-goers, The Rocky Horror Show is back and it opens Sept. 22 and runs through Oct. 9.
"We are opening with our Rocky Horror Show. It is turning out to be a tradition like Dickens' A Christmas Carol. It is so popular and so well attended. It is a good balance to the things that are less well known and are perhaps more thoughtful," said Lynn Pryer, Gilbert Theater founder and artistic director, adding that "We do such a good job with Rocky — I thought our live musical version was more entertaining than the movie. We will have a lot of the prior cast returning, too. That is something that is always a joy — doing the "Time Warp" again."
As a part of the Dickens Holiday celebration that happens annually downtown, the Gilbert opens its rendition of A Christmas Carol by Charles Dickens.
"This is our fifth or sixth season doing the Dickens Holiday," said Pryer. "Last season, we introduced our new set on casters, so we've got quite a good look for our space. We have our wonderful cast, largely returning. It is a great addition to the downtown celebration as it presents the entire story on stage, while outside they have people dressed as Victorian characters walking around the streets and all. I think it is a great addition to the day."
The season's third production is another source of pride for the Gilbert staff. It is an original play, by local Vietnam vet, writer, poet and playwright Stephen Miles. It takes place in a retirement home with seniors, one of whom has Alzheimers, and one of whom fi nds out that he is terminally ill. Pryer noted that it is done with a lot of humor, but a lot of pathos as well. Clusters will run Feb. 2-19, 2012. And will be directed by the author.
"A year from this week ,we will have produced our 100th play and something like a quarter to a third of them have been original scripts," said Pryer. "We are very proud of that. It is part of our mission."
Shakespeare's comedy As You Like It premiers March 29, 2012 and runs through April 15, 2012. To escape death, the extraordinary Rosalind, her brave cousin Celia and one of Shakespeare's funniest fools flee into the woods. There, in the bewitching Forest of Arden, they discover shepherds and aristocrats, country folk and lovers — and, ultimately, life, love, joy and freedom. Shakespeare's glorious and wise comedy reminds us of everything it is to be alive.
The final play of the season will be somewhat of a surprise. Pryer had planned to end the year with a drama, but his personal decision to retire caused him to rethink that and it was changed to a yet-to-be named piece.
"When I did decide to leave, I said, 'I don't want to go out on a downer of a play,' so this last one will be a musical," said Pryer.
Just like his theatrical career, the 2011/2012 season offers a little bit of everything and something for everyone. According to Pryer it's been a great ride.
"This time next year I will have been here 20 years. I came here because my son was here and I was very excited about once again living in the south. I had lived here as a missionary for a church years ago, I was a librarian at an all-black high school. I had lived in the south in Virginia, when I was in the Navy, so I was very excited about living in the south. I have a very soft spot in my heart for it. I came here looking for an opportunity, for a satisfying third act, and I definitely found it."
Find out more about Gilbert Theater at www.gilberttheater.com
Photo: Gilbert opens season with The Rocky Horror Show.