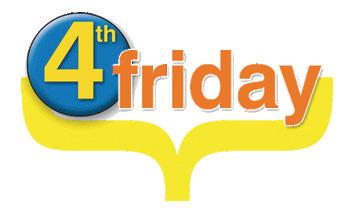 Art enthusiasts in Fayetteville know that the end of the month means more than turning a page on the calendar. It means 4th Friday — a time to celebrate the arts and creativity. This month, 4th Friday falls on Jan. 27, and like always, there will be plenty to see and do.
"We have a very exciting 4th Friday coming up," said Mary Kinney, marketing director at the Arts Council Fayetteville/Cumberland County. "We are opening the Friends of African and African-American Art exhibit. Last year we had we are The Ship and the year before that we had Art of the Masters. This year we have three collections."
The Arts Council hosts a trio of exhibits this month. Inspiration features Maya Angelou's poem "Our Grandmothers" paired with illustrations by John Biggers. An author, speaker, educator, teacher, historian, filmmaker and Civil Rights activist, Dr. Angelou's works speak boldly and eloquently in her poem, which was originally published in I Shall Not Be Moved. Biggers, a contemporary of Angelou's is known for his murals, drawings, paintings and lithographs portraying the multifaceted ethnic heritage of African Americans. Inspiration features lithographs by John Biggers.
Voices, an artist book by 23 African-American artists, celebrates creativity and excellence in African-American art. Each book contains an original work by each of the featured 23 African-American artists, and each is a one of a kind. Portfolio is the third exhibit and is set up in a similar fashion.
"We are very lucky to have an organization like Friends of African and African-American Art," said Kinney. "This organization really understands that African and African-American art needs to be seen. It is still underserved. The fact that we have this organization that makes an effort every year to present quality African and African-American Art is a service to this community."
Don't miss the opportunity to see artists at work at Arts Alive. From 6-10 p.m. local artists gather in the parking lot by the Fayetteville Area Transportation Museum and demonstrate their skills. Each month is different. Sometimes there are glass artists, painters and musicians, and on another day there might be basket weavers, rock polishers and poets.
Just behind Arts Alive sits Cape Fear Studios and the Fayetteville Area Transportation Museum, and each has a unique exhibit for visitors to enjoy. At the museum, learn about agriculture and check out farm-related tools from 7-9 p.m.
Cape Fear Studios hosts its North Carolina College Faculty exhibit. Look for pieces from professors from Fayetteville State University, Fayetteville Technical Community College, Meredith College, Methodist University and the University of North Carolina at Pembroke. The exhibit includes works in various mediums and diverse genres. The show runs from Jan. 27-Feb. 22.
The Market House opens at 6 p.m. for visitors to explore an educational exhibit and remains open until 10 p.m. Local drummers gather for a drum circle and meet under the market house to entertain 4th Friday visitors.
Local businesses are anticipating a good crowd and many will be open late and offering great deals. Restaurants like Huske Hardware House, Wet Willies and the Hilltop House are all great places to enjoy a hearty meal before setting out to enjoy the artistic offerings.