A successful portrait photographer, Jonathan Starling shares his experiences of a popular and historical Italian celebration in the exhibit titled The Colors of Carnevale. Visitors to the Gallery 208 opening on May 10, and during the exhibit, which runs through June, will have a glimpse into the artist's interpretation of the Carnevale di Venezia (Carnival of Venice). Carnevale is a celebration where the streets are filled with people in elaborate costumes and masks.
Starling has been a professional photographer for more than 25 years and is most well-known for his award-winning images of families and children placed in traditional settings with natural lighting. As a photographer he has captured images of families, children, high-school seniors, and business professionals for many years. His artistic approach has been to create images that say something about the person or capture their interests, their hobbies and people they love.
Gallery 208 is excited to exhibit his latest body of work from his trips to Venice, Italy during the carnival. Different than his traditional portraiture, the mood in The Colors of Carnevale is heightened to a dramatic stage of mystique, intrigue and exceptional beauty.
Starling feels the exhibit is a gift he can to give to Fayetteville. "I have combined my passion for travel, beauty, Italy and its culture with the creation of beautiful images. If I am able to share my experience and the happiness it brought to me with my viewers, I will have accomplished much. I am always interested in sharing my Italian culture with others and all of these factors combined created a desire to present this body of work."
A change from his portrait commissions, Starling's approach to his fine-art photography in Venice is personal and an open ended interpretation of his traveling experiences, interfacing with places, people and the affects of light on a subject or place. While the commercial work results in satisfying his customers, this body of work is a private experience he can share. While in the fine-art frame of mind, Starling refl ected upon the creative state as "a floating or mixing of the atmospheres of reality and an altered creative state."
So when a portrait photographer travels to another country and decides to create a body of work centered on the Carnevale event, what is his approach? Does the experience in any way shape how he views his commercial work?
I found Starling's answers to the questions helpful in understanding the practicality of his approach as well as the aesthetics. He stated: "I had limited communication and limited identity with the carnival culture in Venice; yet photographing the event was an evolving experience as an artist. Most of the masked people I photographed were from France (people from all over the world visit Venice for Carnevale). Since I can't speak French at all, communication developed from a smile or kind look at first, and then evolved through approaching the subjects from a professional approach by using gestures and body language to get the subject to pose. At first I approached them as inanimate objects, a costume, a mask; I progressed to realize that the subject was really the person or the persona behind the mask. Once that connection was realized, I found myself intrigued with the eyes and the body language presented at that point, the inanimate came alive with life and energy and beautiful images flowed."
He continued, "There were so many people there photographing at the same time, the conditions were very cold and the crowds were large. I wanted to show the costumes and masks but also show Venice and present it without the crowds of tourists and photographers. The limited time spent with the models was very rewarding often resulting in the exchanging of well wishes, business cards and email addresses."
As a photographer, Starling is literally, a "student of light." He applies his knowledge of light skillfully in his commercial work and in his fine-art approach. For the works in The Colors of Carnevale note how he concentrated on early morning light and late afternoon light. "I prefer the quality of light during these two times of the day. I often found myself working with a flash to bring out the subject and adjusting my exposure settings to create the look of the ambient lighting conditions," said Starling.
But, why go to Italy routinely to photograph? Starling responded he "goes to Italy regularly for personal reasons." He is proud of his Italian heritage — a place he found a deep connection to after his first visit. Although raised in Fayetteville, he often felt he was missing a part of his spirit. He connected with that missing part after traveling to Italy.
Starling currently possesses dual citizenship in both the United States and Italy and feels equally welcome and at home in either country. He is so comfortable that he conducts several tours a year to Italy — and he feels equally comfortable as a teacher. He has been teaching photography for many years, fi rst on a professional level, which is how he earned the degree of Craftsman from the Professional Photographers of America. In the last four years he has started teaching photography from the beginning level and through advanced classes at FTCC, and in his own pri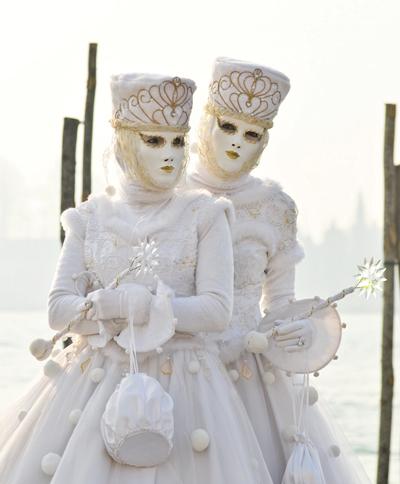 vate classes. Starling stated: "Leading groups in Italy was the next step to sharing my love of travel, photography and Italy with other photographers."
Starling's students enjoy traveling with him since he bridges the gap for them between their experiences in the U.S. and the food and customs of Italy. He prefers to travel as a "traveler," not as a "tourist" — stating there is a huge difference.
"A tourist only sees a small glimpse of the place they are visiting while keeping their identity as an outsider. A traveler experiences the culture and tries to assimilate themselves into the culture and place they are in," Starling explained. "Being a traveler causes you to look at yourself and your life experiences in a way that can lead you to see other points of view and other ways of doing things. I find the results are personal and life altering growth experiences that will change you for life."
He continued, "It is rewarding for me to see the looks on the faces of my students when they get it. They often wonder why I highly encourage them to dress for dinner, why we eat late meals and try different food. Sure, the tourist stuff is fun; but our missions are always centered on chasing light and being in the right places to create beautiful images at the right time and taking the time to photograph the beauty. One of my students said how nice it was to be on a trip where no one was constantly asking "Are you still taking pictures?"
Starling takes pictures in Venice because he feels there is no other city in the world as beautiful and unique as Venice. The photographs in The Colors of Carnevale all exude this feeling and reflect Starling's philosophy: "When you mix beautiful, artistic, and historic costumes in a historical and beautiful city, a synergy of beauty and color explodes."
The public is invited to the opening of The Colors of Carnevale on May 10, from 5 to 7 p.m. at Gallery 208, located at Up and Coming Weekly at 208 Rowan St. The exhibit will remain up until June 29.
Photo (right): As a photographer Starling is, literally, a "student of light."