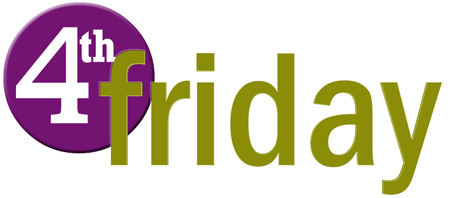 Every year the Arts Council of Fayetteville/Cumberland County and the Friends of African and African-American Art team up to put together a top-notch exhibit for the area. Dont miss "A Celebration of African-American Art" at the Arts Council from Jan. 24-March 1.
"In recognition and celebration of Black History Month, the free exhibition will feature a wonderful private collection from a prominent local collector of African-American art," said Mary Kinney, marketing director of the Arts Council. "It will be open six days a week from 7-9 p.m."
The exhibition opens in conjunction with the Arts Council's 4th Friday celebration: a downtown tradition where people of all ages enjoy the art and entertainment that Fayetteville has to offer. Featured artists, exhibits, refreshments and entertainment are all combined to bring everyone the art of Fayetteville free of charge. Bistro's, bookstores, galleries and shops in the four and a half blocks of historic downtown Fayetteville become artistic venues and feature the arts in all forms.
A special membership category devoted to the endeavor of the FAAA has been developed by the Arts Council, in which members benefit from invitations to Friends meetings and social events, as well as invitations to special lectures that pertain to African-American art by local, national and international prominent artists and scholars. Through this membership category, the FAAA is also afforded the opportunity to raise public awareness and appreciation for African-American art by way of exhibits, educational programs and social events. Anyone interested in becoming a member must either be a current Arts Council member or join at the $35 level or higher to be eligible for the FAAA membership category.
While the mission is to raise public awareness and appreciation for the artistic legacy of indigenous Africans and people of African displacement, the primary focus of this membership category is to fund an annual exhibit for Black History Month and develop a schedule of informative events and activities to occur during the month, as well as throughout the year.
Every fourth Friday of the month, starting at 6 p.m., the Downtown Alliance office has free fanatics cards that show the latest deals and a full list of 4th Friday events when the QR code on the back is scanned. One of these events featured on the card includes the exhibit at Cape Fear Studios, where works by Barton Hatcher will be on display, as well as works by special visiting pottery artists Charles and Linda Riggs. For more information, visit www.theartscouncil.com. For Cape Fear Studios, visit www.capefearstudios.com. For the Downtown Alliance, call 910-222-3382, or visit www.faydta.org.
Although the Headquarters Library has no special events scheduled on Jan. 24, many of its branches in the surrounding area plan to host events for children and young adults.
Fascinate-U Children's Museum makes 4th Friday fun for the whole family with fun activities for the kids and free admission from 7-9 p.m. This month, the featured craft is "Mix and Match Sports Time," where kids can make a sports-related puzzle. Find out more about Fascinate-U at www.fascinate-u.com.
The Fayetteville Area Transportation and Local History Museum features unique exhibit year round that tell the story of Fayetteville through different lenses. The museum is open during 4th Friday. Call 433-1457 for more information.