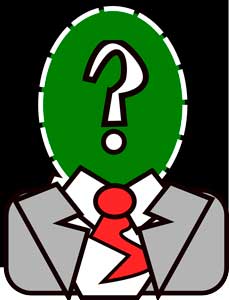 A joint committee of Fayetteville and Cumberland County elected officials, along with the mayors of the County's small towns, met for the first time to discuss the future of sales tax distribution. At issue is how millions of dollars of local sales tax revenues are distributed annually.
City Council had named four of its members to a standing committee, but County Commission Chairman Glenn Adams allowed only two of them at the table. Commissioner Jeanette Council presided at the meeting and intimated her favored outcome was to leave things as they are. After an hour or so of discussion, Mayor Nat Robertson used a parliamentary maneuver to adjourn the meeting. Adams wanted committee members to vote on the controversial issue rather than continue negotiations.
County Commissioners have the authority to select from two sales tax distribution methods, one of which is based on population and is currently used. As the city has grown to almost 210,000, it has benefited from that method, which has been used for many years.
A caveat that city officials would like to see done away with is a side agreement that the city rebate to the County and the other towns 50 percent of sales taxes collected in areas annexed by the city 13 years ago. The rebate is the heart of the issue.
Mayor Nat Robertson wants to phase it out over a period of several years. The County wants to leave the current agreement in place for years to come. While he doesn't agree with Robertson entirely, committee member Mitch Colvin said there should be room for compromise.
Commissioners have threatened to adopt the other method of taxation which distributes revenue by tax district. Because the entire County is its tax district, the County would benefit and the city would immediately lose more than $4 million a year.
Spring Lake Mayor Chris Rey suggested that cooler heads meet on another day. He and the mayors of Hope Mills, Stedman, Falcon, Linden, Wade and Eastover also favor the current tax method because they all receive small rebates from the city of Fayetteville.
The meeting adjourned with most in attendance agreeing that the city should come to the next session with a specific proposal for change that others could agree to. That's going to be difficult for Fayetteville City Council because not all members agree with Robertson. He believes the city should receive all sales tax revenue in areas annexed during the "big bang" when nearly 50,000 residents were taken into the city.
Council member Jim Arp, who was not allowed to speak during the meeting, told Up & Coming Weekly that as Fayetteville's commercial and business development grows, all units of government benefit from increased sales taxes. "Our council has some work to do to come up with a plan," said Councilman Kirk deViere. He also attended the meeting but was not seated at the table.