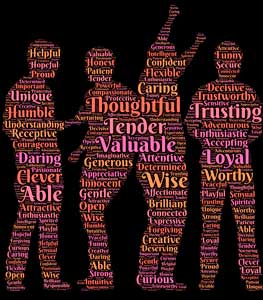 Poetry is a form of expression that requires creativity and skill. Slam poetry adds extra layers of difficulty because it requires the poem to be memorized and verbally expressed, and it's a competition.
Poets verbally present an original work and a panel of judges rates the performances. This sort of competition started in 1984 in the Jazz clubs of Chicago when American poet Marc Smith started experimenting with types of poetry performances. Since then, poetry slams have increased in popularity. There are now national and international competitions that celebrate this unique art form every year. This year, local poets received an invitation to one of the world's premier slams.
There is only one youth poetry slam team in Fayetteville: The Poetic Pathos Slam Team. The group has performed all over Fayetteville and Hope Mills. It is a student club based out of Gray's Creek High School. The club was started four years ago by coach Joel Mayo. Recently the group was invited to participate at Brave New Voices, which is an international slam poetry festival and competition. Only 50 teams are invited to participate from around the globe every year.
Brave New Voices was created by Youth Speaks, Inc in 1998. Youth Speaks, Inc. was founded in 1996 by James Kass and is based out of San Francisco. Its mission is to create safe spaces and challenge young people to "find, develop, publicly present and apply their voices as creators of positive societal change." The organization brings together art education and civic engagement in unique, evolving and relevant ways. The Brave New Voices festival is an extension of this mission.
This year the festival takes place July 19 through 22 in the Bay Area. The young participating poets will have the opportunity to participate in workshops, slams, showcases, community service and civic participation events.
The festival is not only an opportunity for the team to perform and bring a global spotlight to the arts in Fayetteville. This is also a once-in-a-lifetime opportunity for the growing artists on the team to hone their craft at an event specifically designed to encourage and empower them. They will also be able to bring all this passion and learning back home to Fayetteville.
This festival is obviously an incredible opportunity. The big challenge is the funding. The Poetic Pathos Youth Slam Team is a new team and they don't have the funds to send 5-6 members and their coaches to the competition. They are asking for the community's support with a Gofundme page.
They need $2,000 for registration fees by June 1, and $7,000 overall to fund transportation, registration fees, housing fees and food for
the trip.
To donate and to support the growing artists in our community, visit https://www.gofundme.com/poeticpathosBNV. There is no more direct way to support the arts.