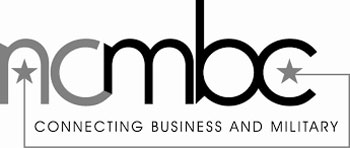 In 2004, the North Carolina General Assembly created the North Carolina Military Business Center — the only statewide military business center in the United States. The NCMBC is a business development entity of the North Carolina Community College System, headquartered at Fayetteville Technical Community College. The mission of the NCMBC is to leverage military and other federal business opportunities to expand the economy, grow jobs and improve quality of life in North Carolina.
The Department of Defense has an annual impact of $66 billion and is the second-largest sector of North Carolina's economy at 12% of gross domestic product. With six major military bases, 116 National Guard facilities and 40 Army Reserve facilities — and the third-highest number of uniformed military personnel in the country — the state of North Carolina created the NCMBC to leverage opportunities with these installations, DoD commands and federal agencies operating worldwide.


Since its opening in January 2005, NCMBC business development specialists have supported North Carolina businesses in identifying, competing for and winning over 3,256 contracts, worth a minimum value of $12.8 billion. In fiscal year 2018, federal prime contracts executed in North Carolina increased by $1.03 billion to $6.15 billion. Cumberland County topped the county list with $1,319,570,487.78 in federal prime contracts. Durham County came in as a close second with $1,278,139,493.46.


Throughout the year, the NCMBC hosts multiple strategic, industry-specific major events to help educate North Carolina companies about the upcoming trends and opportunities and current and future needs of the industry. These events also provide the opportunity to network with major defense contractors and Department of Defense buyers. Government and military agencies can also build relationships and learn more about defense procurement processes at these events.


Major NCMBC events that have already occurred this year include the Camp Lejeune Small Business Outreach Event in May and the Medical, Biomedical and Biodefense: Support to the Warfighter Symposium in June 2019.


The 18th Annual North Carolina Defense and Economic Development Trade Show, Fort Bragg Business Outreach Event, and Mission and Installation Contracting Command – Fort Bragg Fourth Quarter Forecast is set for Aug. 6 in Fayetteville. This event includes a one-day trade show, extensive networking opportunities and government procurement workshops for both prospective and current federal contractors. The purpose is to build relationships between senior representatives of the congressional delegation, the DoD, other federal agencies and numerous defense contracting firms, including North Carolina small businesses.


The event will include a traditional trade show, static displays and demonstrations of military equipment, informal networking opportunities, installation small-business panels and contracting workshops. For more information, visit www.ncmbc.us/2019dts.


The 2019 Southeastern Opportunities in Aerospace Regional Summit is set for Aug. 12-13 in Raleigh. The SOARS is a business development and team event focused on highlighting aerospace challenges and demands, presenting opportunities and showcasing regional capabilities to provide solutions to the challenges and demands.


The Summit will showcase companies within the Southeast region engaged in manufacturing, logistics, research and development and other aerospace-related activities. Suppliers and service providers will be able to connect with national aerospace primes, first-tier subs and both military and civilian aerospace customers. Visit www.ncmbc.us/2019aerospace to learn more.


The 2019 Southeast Region Federal Construction, Infrastructure & Environmental Summit is set for Oct. 23-24 in Wilmington. "The Summit" brings together over 700 representatives of the Corps of Engineers, Naval Facilities Engineering Command, Fort Bragg, Marine Corps Installations East, Seymour Johnson Air Force Base, other Army, Air Force, Navy and Marine Corps installations, U.S. Coast Guard, Department of Veterans Affairs, General Services Administration, other federal agencies, general and specialty contractors, designers and construction suppliers from throughout the Southeast of the U.S. For more information, visit www.ncmbc.us/2019summit.


For more information on the North Carolina Military Business Center, visit www.ncmbc.us.