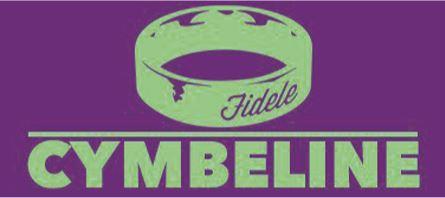 Ruth Nelson, the director of Sweet Tea Shakespeare's upcoming production of "Cymbeline," which opens July 6 at the Museum of the Cape Fear's Poe House, discovered her love of theater early in life.
"I started acting in church plays at the age of six, so you could say I've been involved with theater on and off for 26 years," Nelson said. "In college, theater was supposed to be my extracurricular activity. My main interest(s) (were) writing and music, but I eventually double majored in theater and I got my masters in acting. It really became an important part of my life."
Nelson got involved with Sweet Tea Shakespeare in 2012 as the company was just beginning. She became an actor and a company member. "Each company member has a different job; mine is dramaturgy," she said. "It's a kind of funny word, but my title is Master of Words. I'm in charge of the words. Shakespeare can be a challenge, and I help the actors and the director translate the text for the audience," she explained. "Cymbeline" is her first foray into directing for the company.
"Cymbeline" is not one of Shakespeare's most well-known plays, but it certainly is a unique one. Nelson described it as "Shakespeare's forgotten fairytale." It is whimsical and combines many elements recognizable in his other works. It walks the line between tragedy and comedy without fitting neatly into either category.
"Of his works, it is kind of in the realm of 'The Tempest,'" Nelson said. "It is odd and has these elements of the supernatural. There's a moment when the gods come down from the heavens and talk to the characters. It is otherworldly, but it deals with real life problems like family drama, the loss of a loved one and redemption. It is both incredibly human and otherworldly."
Instead of being entirely historically accurate or reinterpreting the show through a modern lens, as is extremely popular with Shakespeare, Nelson is approaching the show as a "timeless fairytale." There will be a mixture of modern, fairy tale and medieval accents. Just like the story itself, this production will not fit neatly into any defined categories.
"The great thing about performing at the Poe House, our summer home, is that it is beautiful, especially when all of the flowers are in bloom," Nelson said. "It does most of the work creating a magical setting for us. We don't have to make these huge sets. The challenge is making arrangements to capitalize on the natural beauty and fold it into the show."
For those unfamiliar with live theater and Shakespeare, a Sweet Tea Shakespeare performance is a fantastic introduction. Nelson wants to remind audience members that Shakespeare intended his work to be performed. Reading "Cymbeline" and seeing it come to life onstage are two completely different experiences, and seeing actors breathe life into unfamiliar language presents the story in totally new way.
"Don't be intimidated," Nelson said. "It is our job to make sure you are having a good time. It is like coming over to our house. We will make sure there's something there for you to enjoy."
For tickets and information, visit www.sweetteashakespeare.com.