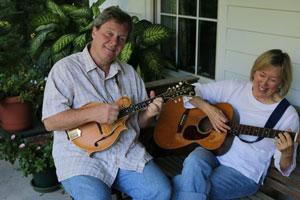 Strolling through Downtown Fayetteville on any given day is an idyllic experience. Bricked sidewalks. The iconic clock tower. Numerous restaurants and venues. It's a place that toes the impossible line between trendy and nostalgic. It knows its roots — but downtown can turn into the epicenter of cultural activity on a dime.
4th Friday is a monthly celebration downtown that showcases different events and exhibits to the public. Somewhere between a block party and a walking adventure tour, 4th Friday aims to bring a little fun and history to your day. On this 4th Friday, Aug. 25, there are several events taking place:
Your first pit stop is Cape Fear Studios, located at 148 Maxwell St. The gallery will continue its "Adornments" exhibition from 6 to 9 p.m. All things sparkly and beautiful by North Carolina jewelers Jennie Keatts, Annie Williams, Maggie Joynt and Amy Brandenburg will be on display.
Cumberland County Headquarters Library at 300 Maiden Ln. presents The Parsons. This acoustic band has been together for almost 30 years. Complete with songs, stories and light refreshments, the event runs from 7 to 9 p.m.
"Open Letters" is another exhibition happening on 4th Friday. Located at the Ellington-White Gallery, 113 Gillespie St., the show features paintings and drawings by Dwight Smith. Smith is a professor of visual arts at Fayetteville State University. The reception is from 5 to 9 p.m. on Friday with an artist talk Saturday, Aug. 26, from 2 to 3 p.m.
For some local history, head over to the Fayetteville Area Transportation Museum at 325 Franklin St. One of the museum's exhibits celebrates the 150th Anniversary of FSU. According to the museum's website, "(Initially) named the Howard School, it would fill a deep-rooted desire for AfricanAmericans to achieve an education, and it would become a model institution of learning for North Carolina during Reconstruction."
The transportation museum also features an educational exhibit, "Market House History," as an addition to its permanent exhibit "A View from the Square." Both exhibits will be open from 6 to 10 p.m. during 4th Friday.
Another museum is hosting 4th Friday activities, although for a smaller and shorter audience. The Fascinate-U Children's Museum at 116 Green St. will have a fun bookmark-making session. Free play at the museum's various role-playing stations will also be open from 7 to 9 p.m.
Lastly, the Arts Council plans to open its new exhibition "Fuel for the Fire" at the Arts Center on 4th Friday. A jury determined which artists' work appears in the show. Those chosen have utilized wood and paper material in two-dimensional and sculptural forms.
According to Leslie Pearson, a member of the Arts Council board of trustees and chair of the Exhibitions Committee, artists were selected based on how they were able to incorporate as well as transcend the raw materials' functions.
"Perhaps (the artist uses) the materials as commentary on ecology or other social concerns," Pearson said. "Perhaps the artist chooses to push the material in a nonfunctional way that makes the viewer reconsider its purpose."
"Fuel for the Fire" opens Aug. 25 from 7 to 9 p.m.
All 4th Friday exhibitions and events are free to the public. For more information, call (910) 222-3382.