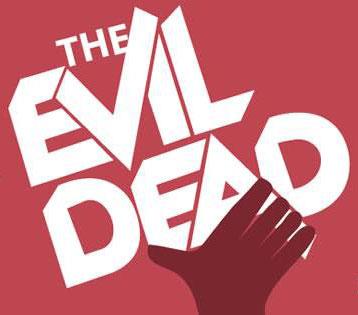 The Gilbert Theater is known for its eclectic seasons. No two shows are similar; instead, they reach many different demographics within Fayetteville. To kick off the 2017-18 season it has a truly unique show running from Sept. 22 to Oct. 8.
"'Evil Dead: The Musical' is based on the original Sam Raimi film that was released in 1981," Matthew Overturf, the Gilbert's artistic director, said. "A group of college students travel for a spring break getaway to a creepy cabin in the woods. There, they find a mysterious book, which when read unleashes horrors and hilarity beyond imagination. It's a fun, campy send up of the original film."
As the show is based on the Raimi film, there are many tongue-in-cheek references that are recognizable to fans of the film. That said, seeing the original film is not necessary to enjoy the show, as it has a fun and engaging story of its own. "Evil Dead: The Musical" is based on a horror movie, but it's not the same as watching a horror film. "Horror can definitely be intimidating for some," Overturf said. "But I want to be clear that this isn't just a horror musical, it's a funny and hilarious show with some horror and gore mixed in. If you are a fan of 'Rocky Horror,' you will enjoy 'Evil Dead the Musical.' One other important thing to note is that this is definitely not a show for children. This campy, raunchy, horror tale is full of fun and hilarity for adult audiences. Leave the little ghouls at home on this one."
The show is challenging in many ways. The actors must walk a thin line between comedy and being deathly serious. There is also a musical aspect of the show that may present a new challenge to many. It covers several different musical styles, but it has a strong focus on rock, which requires a certain vocal quality that is not prominent in live theater. There are also tremendous technical aspects to this performance.
"This is a highly technical show," Overturf said. "From a severed hand and head (to) phenomenal makeup and costume changes, this show presents some unique challenges. This will definitely be an interesting show for audiences that love the spectacle of great effects."
The rest of the Gilbert season features performances of "It's a Wonderful Life," "Venus in Fur," "Antigone" and "Cat on a Hot Tin Roof."
"I truly am excited for every show this season," Overturf said. "We are offering a vast array of options for Gilbert audiences, and I think that people will not be disappointed. In my first full season as artistic director, my hope and desire was to bring a season that hearkens back to the types of shows audiences expect from the Gilbert while also bringing new and innovative works to the stage. I firmly believe this season does that."
For more information and to purchase tickets, visit www.gilberttheater.com.