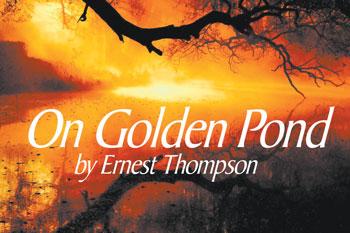 Wesley Pines presents "On Golden Pond" by Ernest Thompson Friday, April 6, at 8 p.m. at Givens Performing Arts Center.
"It is a nationally touring play and a lot of people will remember it from the movie that Henry Fonda and Katharine Hepburn did in the early 1980s," said James Bass, executive director of GPAC at University of North Carolina at Pembroke. "It is a story about growing old, losing and learning to love through it all, and coping with loss and aging."
There is a lot of merit in this heartwarming story.
"Growing old and aging is something that we all experience and something that we all have to deal with," said Bass. "We have to deal with it whether it is our own aging or someone in our family is aging."
Bass added that aging causes families to learn a lot about themselves and who they are, and that is what this story is about. It is about people coming together through difficult times and the prospect that we may not be here tomorrow. It sends the message that how we spend our time and how we treat our family is important.
The characters in the play encounter various trials and tribulations
"People who are up in years have seen and experienced a lot of things in their lives," said Bass. "These things helped shape and format who they are, and as we get older, we begin to challenge some of those perceptions."
The Givens Performing Arts Center is a 1,600-seat performing arts center that has been around since 1975 and sits on the UNC-Pembroke campus. "We were ranked several years ago as one of the top 25 performing arts centers on a university campus in the United States," said Bass. "We have had a lot of performers here in the past, such as Ray Charles, Vincent Price, James Earl Jones and Dave Chappelle."
Tickets cost $21-$36. For more information or to purchase tickets, visit www.uncp.edu/gpac or call 910-521-6361.