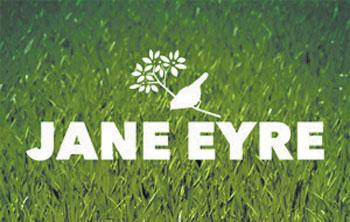 Sweet Tea Shakespeare and its company of performers are readying the stages at The 1897 Poe House at the Museum of the Cape Fear for an upcoming run of the classic and widely beloved "Jane Eyre." "Jane Eyre" is a stage play adapted from the popular Victorian novel of the same name by Charlotte Brontë. The show opens Thursday, April 26, at 7:30 p.m. and runs through May 6.
"Jane Eyre" tells a sort of coming-of-age story about a woman named Jane, a young orphan in Victorian England. Much of the earlier sections of the novel show the many trials Jane faces as an orphan trying to make her way in the world. As Jane ages into adulthood, the novel focuses more on her complicated relationship with Mr. Rochester – the lord of Thornfield Manor where Jane is employed as a governess.
The original novel is typically printed in editions that top out at 400 pages. Adapting that for the stage is no easy task, but according to Jessica Osnoe, associate artistic director for Sweet Tea Shakespeare, the adaptation serves the source material well without being overwhelming.
"The adaptation captures the essence of the novel in its characters and themes and, like other adaptations, focuses primarily on Jane's time at Thornfield," said Osnoe. "Our guiding lens became Jane's search for home. So, we focused our production on the events in the novel (that) best tell that story."
Osnoe pointed out that Sweet Tea Shakespeare's 2017-18 season has explored themes of homecoming in a variety of ways. "Sweet Tea Shakespeare creates a home for beautiful, wondrous storytelling, so 'Jane Eyre,' the story of an orphan in search of love and home, makes perfect sense for us," she said.
Sweet Tea Shakespeare truly offers a unique experience to its patrons. Performances can happen in a variety of venues around the city. According to Osnoe, "Our shows are not static. We perform at several locations in and around Fayetteville; we play indoors and out, and we seek to bring the party to our audiences. We want both our stories and our delight to be accessible to everyone in the community."
Cape Fear serves as the Sweet Tea Shakespeare's primary spring and summer performance space, while Holy Trinity Episcopal serves as the company's winter venue.
General manager of Sweet Tea Shakespeare, Jennifer Pommerenke, is also looking forward to the run of shows and wants those who plan to attend to have the best possible experience. It is recommended that patrons arrive around 45 minutes earlier than the 7:30 p.m. start time.
According to Pommerenke, "All of our shows begin with a musical 'What you Will' pre-show. The music always reflects the themes of the story we are about to tell." Additionally, Pommerenke said, patrons are responsible for their own seating since the performance will occur outdoors. There will be food and drink available the night of the performance. Otherwise, patrons should "be ready to see a beloved, timeless story told with care and heart."
There are performances each evening from April 26-29 and from May 3-6. General admission tickets are $15 in advance and $20 at the door. Senior citizen and military tickets are $13 in advance and $18 at the door. Admission for students and children ages 6-12 costs $8 in advance and $13 at the door. Children under five are admitted for free.
For more information or to order tickets, visit www.sweetteashakespeare.com. Sweet Tea Shakespeare can also be reached at 910-420-4383.