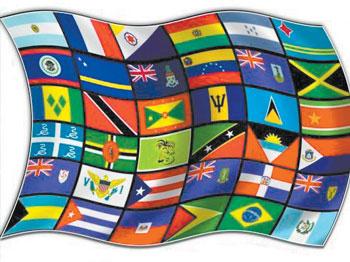 The Caribbean American Connection of Fayetteville, will host its 8th Annual Heritage Caribbean Festival Sunday, June 24, from 12-9 p.m. in Festival Park.
"This is our festival where we give back to the community so they can learn about our culture," said Sheron Baker, coordinator of the event.
The festival will feature authentic foods, arts and crafts, local performers, African dancers, Salsa singers, games for the children, face painting, Reggae singers, clothing, vendors and more.
"We have a lot of fun stuff we will be doing with the kids, and we will teach them about our culture," said Baker.
In 2006, President George W. Bush issued an annual proclamation recognizing June as Caribbean American Heritage Month. "The month is designed to let the community know what the culture is about and all about the Caribbean," said Baker. "We share our culture, food, dance and the customs we did before we got here."
Baker added that the event continues to grow bigger each year, which is why it is being held in Festival Park.
The Caribbean's rich culture has historically been influenced by that of African, European, Amerindian and Asian traditions. "We have a lot of different tastes and types of food that we eat, and we wear certain ethnic clothing," said Baker. "We listen to Reggae, Salsa and steel band music, and we love to dance."
The nonprofit organization also volunteers to help a local school. "We adopted a local school, and every Thanksgiving we provide to the school," said Baker. "We also help with back-to-school drives, help flood victims, assist the Salvation Army with feeding the homeless, support the International Folk Festival and take part in Fayetteville State University's International Culture Day."
Baker also noted that "We have fundraisers to raise money in order to make this event successful. We have local restaurants who sponsor us to help make this event great. We look forward to the community coming out to support our event."
Admission is free. For more information, call 910-261-6910