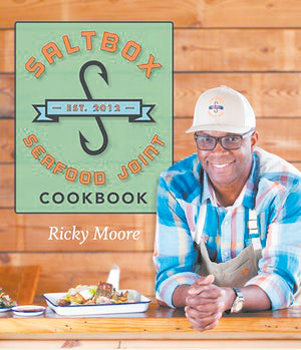 Can any of North Carolina's great roadside eateries and local joints survive the coronavirus?
I have my doubts. So does UNC-Press. It has put the release of an updated and revised edition of my book, "North Carolina Roadside Eateries," originally published in 2016, on hold indefinitely. We just do not know which of the more than 100 restaurants in the book will be in business when and if normal times returns. Nor do we know what the roadside restaurant business will be like in North Carolina after the worst of the coronavirus is over.
Will we be able to explore places where locals gather for good food along North Carolina's highways?
In general, the forecast is not good. But there are bright spots. For instance Wilber's, the legendary barbecue restaurant in Goldsboro, closed in March 2019 and was therefore not included in the revised "Roadside Eateries." Last month Wilber's reopened, at first only for curbside pickup. Thus, if the revised "Roadside Eateries" is ever published, Wilber's will be in it.

There is more good news. Saltbox Seafood Joint in Durham, one of the places covered in the original "Roadside Eateries," got an expanded description in the now postponed revised edition.

It is the sort of joint that can make it through the pandemic. Because it is thriving, it might give a clue about what kinds of locally owned eateries and joints will be available to give us the experiences that "Roadside Eateries" celebrated.
Here is some of what my editors and I wrote for the revised "Roadside Eateries."
Since the last edition of "Roadside Eateries," Saltbox chef Ricky Moore has been just a little busy. Though he's a busy man, don't worry — he's still at it, cooking incredible food for lucky locals.
Now, Ricky's success isn't the least surprising. He's been in the food business all his life. He grew up catching and cooking fish in eastern North Carolina. He cooked during his seven years in the Army, studied at the Culinary Institute of America and worked at the fine Glasshalfull restaurant in Carrboro and as the opening executive chef at Giorgio's in Cary.

Moore explained to me that it's not easy or cheap to get the best fish. He has to take into account that "the value is in the quality of fresh product we provide. Good, fresh seafood is not cheap, and the North Carolina fishermen deserve to get top dollar for their catch."

Hush-Honeys are Ricky's version of the hushpuppy. They're a little salty, a little spicy and a little sweet. They're the perfect complement to the best seafood you're liable to find anywhere, let alone in the middle of the Tar Heel State.

Even if you are not able to visit Saltbox Seafood Joint for its mostly take out service, you can learn some of its secrets in a new cookbook published by UNC Press, "Saltbox Seafood Joint
Cookbook." Chef Ricky Moore tells his life story. He shares 60 favorite recipes and his wisdom about selecting, preparing, cooking, and serving North Carolina seafood. That includes how to pan-fry and deep-fry, grill and smoke, and prepare soups, chowders, stews and Moore's special way of preparing grits and his popular Hush-Honeys.

North Carolina's cultural icon David Cecelski is the author of "A Historian's Coast: Adventures into the Tidewater Past" and numerous other books and essays about our state's coastal region. He gushes in his praise, "Chef Ricky Moore's new cookbook is out and I think he's written the finest seafood cookbook you've ever seen and probably ever will see if you're like me and love the flavors of the North Carolina coast."

To learn how one restaurant owner is surviving the pandemic, visit Chef Ricky at the Saltbox as soon as you can. Until then, join Cecelski and me to celebrating Chef Ricky Moore's success and enjoy trying the recipes in "Saltbox Seafood Joint Cookbook."