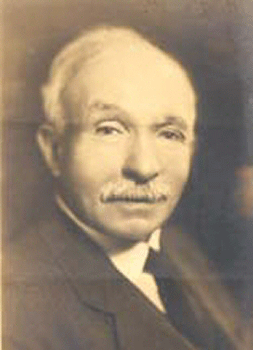 The Lafayette Society and Fayetteville State University are partnering to present the Global Studies Lecture Series. This annual speaker series will be held virtually Feb. 25 and will feature the life and work of Charles W. Chesnutt, a successful African American writer.
This speaker series is hosted by the Lafayette Society and the Departments of Intelligence Studies, Geospatial Sciences, Political Science and History at FSU. This series will be presented by Joshua James, Dr. Maria Orban, Dr. Blanche Radford Curry and Nicholle Young. Each presenter will discuss different aspects of Chestnutt's life, from his upbringing in Fayetteville to his ideas about race and the circumstances of the African American community during the rise of Jim Crow.
Although he also lived in Cleveland, Ohio, most of Chesnutt's literary works developed from his life here in Fayetteville. Chesnutt attended what is now known as Fayetteville State University when it was called the Howard School. The Howard School was intended to educate African Americans coming out of slavery; it became a top school at the time in the Fayetteville area. Chesnutt served as a principal at the school for a time.
This speaker series aims to detail the historical richness to be found in Chesnutt's life as it relates to the Fayetteville community. This event will be taking place virtually on Feb. 25 from 7-8 p.m. with Dr. Rob Taber, a history professor and co-advisor for the Black History Scholars Association at FSU, as the moderator.
The Lafayette Society has also started an endowment at FSU for "the Study of the Age of Revolutions, Emancipation and Civil Rights." When fully funded, proceeds from the endowment will be used for continued educational programming, speaker fees, student grants and faculty support. Anyone interested in contributing to the endowment at FSU can visit www.lafayettesociety.org and go to the "Outreach" tab.
The Lafayette Society was founded in 1981 to bring historical awareness about the city's past by bringing to life the rich history of Marie-Joseph Paul Yves Roch Gilbert du Motier — the Marquis de Lafayette.
Lafayette was a French aristocrat and military officer who served with George Washington in the Revolutionary War. With his ties to the King of France, he helped the colonists gain their freedom from England. The Lafayette Society was established to help preserve his history and remind Fayetteville of the role its namesake played in the American Revolution. The president of Lafayette Society, Hank Parfitt, describes Lafayette as having a "silver halo of kindness."
Parfitt believes studying historical figures such as Chesnutt and Lafayette can help us learn more about the efforts of those who came before us in the fight to provide freedom and equality for all our citizens.
Dr. Gwenesta B. Melton, a local medical doctor who serves as a board member in the Lafayette Society, said learning about Lafayette is an interesting endeavor.
"Upon careful review of his life, his stance on human rights for all people was visionary in scope for his time." Dr. Melton said. "As an abolitionist, slavery was abhorrent to him. Realizing half of humankind are women, he recognized the value and worth of women and advocated for our rights. Leadership skills came to him easily and at a young age. All these attributes make General de Lafayette an extraordinary human being."
"As an African American professional woman, his lessons and visions are just as pertinent now and render a glorious example of how we all can live in a world with peace and harmony. Our Society aims to teach this to all living in Fayetteville."
Parfitt said the Lafayette Society and FSU share a goal to "inspire students to learn history." They plan to continue to sponsor this speaker series every February and expand the event to include more educational opportunities.
For more information about the Feb. 25 speaker series on Chesnutt visit www.lafayettesociety.org.
Pictured above:Charles W. Chesnutt
Pictured below:Marquis de Lafayette