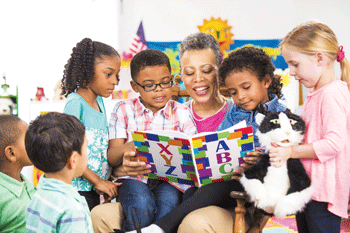 Cumberland County Public Library presents "Tails and Tales" from June 1 to Aug. 15 at the Cumberland County Public Library. "Tails and Tales" is one of many 2021 Summer Reading Programs for children, teens and adults. It is designed for someone to read books, watch programs and win prizes. Participants keep track of their reading and earn virtual badges for the chance to win prizes like headphones, gift cards and color-changing mugs. Grand prizes include an annual family membership to the North Carolina Zoo in Asheboro, a $100 gift card and a Kindle. Individuals can tack their progress by using a reading record which can be picked up at any library branch or downloaded and printed. Find your nearest branch and more information about the Summer Reading Program at https://cumberland.lib.nc.libguides.com/srp
"Tails and Tales" is the perfect way to keep children and teens engaged in learning while school is out. Prizes start at just five hours of reading. The program helps improve reading skills, promotes creative thinking, imagination and storytelling. Teens can participate in fun activities like games, challenges and missions.
Adults can take advantage of BookMatch, a new service that helps adults find their next great read. Customers can fill out a short questionnaire on the library's website to identify books matched to reader interests and librarians create a customized list of book titles.
Keep up with Summer Reading by following the library's social media pages at facebook.com/CumberlandCountyPublicLibrary or YouTube channel at www.youtube.com/channel/UCkKV_zbl08357r3rtgc0yxA. All library branches re-opened to the public in May. Library hours are Monday through Saturday from 9 a.m. to 4 p.m. Visit the library's website at cumberland.lib.nc.us for more information and links to social media. Curbside service is available at all Library branches.