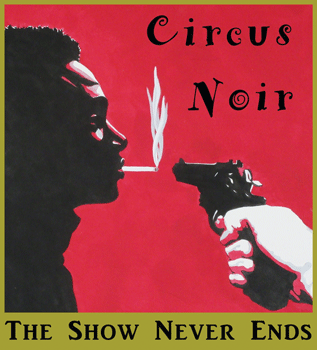 In an effort to continue the discussion on social justice, Ellington-White Contemporary Gallery is exhibiting Art & Social Justice, a national juried exhibition until June 26. For gallery owners Dwight Smith and Calvin Mims, like many of the exhibits, it is a way "for people to see the world from a different perspective."
Over 155 works of art were sent to be juried into the gallery or the online exhibit based on the prospectus: "We are living in a tumultuous time; the pandemic has illuminated many of the inequities in our country. How do we move towards equity? Why do we seem to be moving away from fairness? Make an impact with your visually representation of feelings and thoughts on social injustice today … we hope the exhibition will continue the discussion of our path to social justice."
Although the dominant theme in the exhibition is Black Lives Matter, artists have submitted an unexpected range of themes, styles and mediums based on the principle of social justice: every individual in a society has the same rights and opportunities to be treated fairly and equitably by the society they live in.
An unexpected subject by Korean artist, Sueim Koo, from Ridgefield, New Jersey, is a good example of why visitors should come to the gallery or visit the exhibit online and take the time to read the artists' statement. In her work titled "Marriage Life (I was Covering my Eyes, Ears and Mouth)," Koo mixes abstraction and realism, predominantly green and pastel colors, abstracted faces are covered by realistic hands and arms on a background of patterns.
Without knowing what the artist intended, "Marriage Life" immediately leads us to understand there is a hidden social justice theme taking place. Koo's artist's statement is specific: "I am covering my eyes, ears and mouth with my hands in reference to the principle 'see no evil, hear no evil, speak no evil.'" It is also in direct reference to a Korean proverb about marriage. According to this proverb, a new bride should be blind for three years so she will not criticize anything she sees, dumb for three years so she won't speak out and say something she may regret later, and deaf for three years so she won't be upset by being scolded."
Koo's work is built on a basic social justice premise: the value of oneself in a culture (and to herself) is not greater or lesser than others. The artist speaks to this by stating, "the proverb of the bride can also be used to describe my life as an immigrant … I would sometimes avoid situations in which I would be seen as a foreigner … there were many times I had to pretend not to see or not to hear in order to overcome feelings of humiliation. We must avoid these hurts caused by unfair beliefs about people with different skin colors, different language, different cultures and different gender."
In sharp contrast to "Marriage Life," the digitally enhanced gouache titled "Circus Noir" by Robert Arbogast, from St. Augustine, Florida, stands out in the exhibit. Smaller than many of the works surrounding the print, the artist has said much with a minimal graphic design. Shapes and text in black, red, white and minimal green will speak to viewers from across the gallery to look closer — the artist mixes signals to create intent. Arbogast's statement clears up the confusion: "'Circus Noir' was inspired by circus posters. In that context, the image could be interpreted as a 'trick shot,' shooting a lit cigarette from a man's mouth. The image can also be viewed as execution, the black man smoking a last cigarette before being shot. The ambiguity is intentional. But the hand holding the gun is white, an intentional reference to the epidemic of Black men being murdered by policemen."
The above are only two of the thirty-six works hanging in the gallery. The styles range from realism to abstraction, textiles, mixed media to paintings. Just as diverse are the social justice themes artists addressed in their work. Black Live Matter is a prevalent theme, but other themes include, but are not limited to, #MeToo, sexual orientation and gender identity, immigration and poverty.
Curator- juror, Rose-Ann San Martino, must have had a difficult time selecting the award winners from such a varied range of work; but her experience as a professional artist, art advocate and being involved with Ellington-White Corporation since 2008 is a strong background of experience. San Martino studied drawing and painting at the Corcoran School of Art in Washington, D.C. Her work has been exhibited locally and nationally in group and solo exhibitions and can be found in private collections throughout the United States.
San Martino worked from a valid system of assessment: "The work had to be well crafted, adhere to the theme of the exhibit, and the intent of the work needed to be immediately recognizable. Many excellent works were submitted, but the subject did not follow the theme of social justice."
She continued, "How does one select between a textile wall hanging, a print, photograph or a painting for an award? It's never a hierarchical decision based on a medium, the image needed to be instantly recognizable and reflect what the artists included in the artists' statement. Being recognizable can fall into the cerebral or sublime. For example, the first-place winning entry, a black and white photograph by Richard Perry, from Chapel Hill is an example of the cerebral — a hand pressing against a chain link fence is an image which immediately symbolizes not just one theme, but many themes of social justice."
As the curator and juror of Art & Social Justice, "I was not surprised but pleased that artists addressed so many different themes, and their approaches to the themes ranged from extremely serious to humorous and even quirky. For visitors to the gallery, or the online exhibit, should take the time to read the artist's statement. We all bring our own meaning to a work but reading the artist's statement may give someone a new way to look at a theme or an artist's approach to a theme."
Other awards by San Martino include Jeremy Wangler, "7," photography (2nd), and Sueim Koo, "Marriage Life (I was Covering my Eyes, Ears and Mouth)," mixed media (3rd). Honorable Mentions were given to a textile wall hanging titled "Gaslighter" by Mel Dugosh and "Circus Noir" by Robert Arbogast.
You will have to visit the gallery (or go online) and see firsthand how artists have created works which intersect with political activism and social justice causes. The only artist from Fayetteville in the exhibit is Andrew Johnson.
The exhibit is a means for raising awareness about social issues and affecting positive change. For information and to view the online exhibit, visit www.ellington-white.com/art-social-justice-exhibition. The gallery is located at113 Gillespie St. Gallery hours are 11 a.m. until 4 p.m. Wednesday – Saturday. For more information email ewp-arts@hotmail.com or call 910-483-1388.