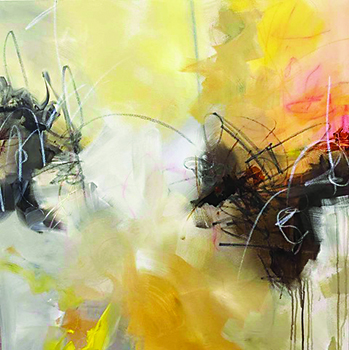 Cape Fear Studios is a nonprofit fine arts organization providing opportunities for visual artists and art patrons to work together in promoting and learning visual arts. It's mission is to involve, educate and enrich Cumberland County and surrounding communities with the opportunity to create and freely view art.
Cape Fear Studios provides art studios for rent, a gallery for exhibitions of work by member and visiting artists, and classroom space for private lessons, workshops or classes. There is also retail space for visitors to purchase paintings, photographs, sculptures, pottery, wood and glass art, and fine jewelry.
Up & Coming Weekly asked two member artists to discuss the latest exhibit which displays work submitted for the Annual 2D Art Competition.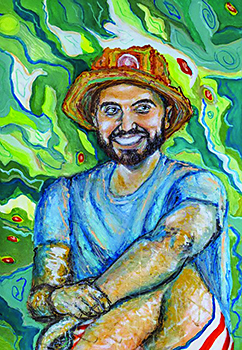 Annette Szcezktek and Rose Kennedy have been members of Cape Fear Studios for over 10 years each and have seen the show grow over time.
When asked what makes this show special Szcezktek says, "All of the artists that are part of the show have to be jurored in. Meaning they have to go through a judged selection process, competing with hundreds of other applicants from all over the country."
The 2D Competition displays 39 works of art from artists in eight states from California to New York. The exhibit features 2D art in many techniques and styles. The exhibit was judged by North Carolina watercolorist Russell Jewell, an internationally acclaimed watercolor artist.
Visiting the 2D Competition exhibit is a chance to explore the facility. If you've never been to Cape Fear Studios, you're in for a treat. The studio space is covered with art from several mediums. The work is custom-made and local.
"We are the only place I know of locally where you can find everything in here is original art. It's unique, one of a kind," Kennedy said.
The Annual 2D Competition exhibit will be on display through July 25. Cape Fear Studios is located at 148 Maxwell Street. The gallery is open Tuesday through Friday from 11 a.m. to 5 p.m. and Saturday from 10 a.m. to 2 p.m.
For more information about Cape Fear Studios or the 2D Art Competition exhibit, visit www.capefearstudios.com or call 910-433-2896.