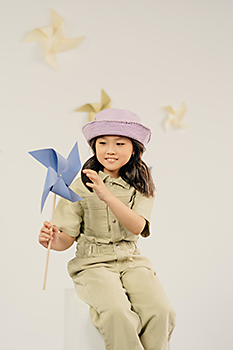 The Child Advocacy Center presents the Pinwheel Masquerade Ball and Auction to Unmask Child Abuse on Saturday, Oct. 21st, from 7 to 11 p.m. at the Cape Fear Botanical Garden.
The event will include an auction, a DJ, dance demos, exquisite cuisine, a photo booth, a mask contest and more. The dress code is semi-formal attire, black tie optional, with an elegant mask, according to the Child Advocacy Center.
All net proceeds will help fund the center's various child abuse prevention and intervention programs.
Tickets cost $100 for an individual, $175 for a couple and a VIP table for $1200. To purchase tickets visit https://www.cacfaync.org/how-to-help/pinwheel-masquerade-ball.html and scroll to the yellow button that says "Get your tickets now."
For more information on various ways to sponsor this event and how to donate items for the auction please visit https://www.cacfaync.org/how-to-help/pinwheel-masquerade-ball.html, or call the Child Advocacy Center at 910-486-9700.
The Child Advocacy Center is a 501(c)(3) nonprofit organization and was founded in 1993 by a group of concerned and proactive people who wanted to coordinate services provided to victims of child abuse and their families.
The CAC received referrals for 959 reported cases of child abuse in fiscal year 2021.
Their mission is to help victims of child abuse and prevent it. The center coordinates with various agencies, law enforcement, social workers, child protective services and more.
By coordinating with multiple agencies, the CAC reduces the number of interviews victims of child abuse must endure by providing specially trained professionals to conduct a forensic interview in a centralized location.
The funding from various organizations, grants, event sponsorships and donations make it possible for the CAC to help child abuse victims and their families.
One of the CAC's programs, Darkness to Light, D2L, Stewards of Children, a child sexual abuse prevention class, uses a research and evidence-based program to prevent child sexual abuse. D2L teaches adults to recognize, prevent, and react responsibly to child sexual abuse.
North Carolina is one of the top ten states in human trafficking, according to the North Carolina Human Trafficking Commission. Cumberland County's distance to I-95 is a contributing factor because the highway makes it easier for criminals to transport child abuse victims and evade authorities.
Further, according to the U.S. Department of Health & Human Services Children's Bureau's "Child Maltreatment 2021" report, North Carolina had over 20,000 child abuse cases. Child maltreatment covers four types of maltreatment: physical, neglect, emotional, and sexual abuse.
These alarming numbers demonstrate why CAC, an organization dedicated to helping child abuse victims and preventing child abuse, is an indispensable part of our community.
These numbers highlight the urgent need for support systems that can intervene, protect and help child abuse victims and their families.
The CAC does just that. Donating to the CAC or sponsoring their events help those already affected and helps their mission to prevent and eliminate child abuse in our community.
To donate to CAC or help out in another way, visit their how-to-help page, https://www.cacfaync.org/how-to-help/.