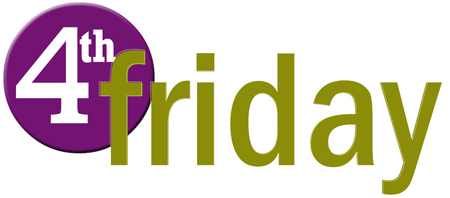 The arts are part of what makes a community strong. In Fayetteville, the arts have taken center stage for a number of years, and nowhere is that more apparent than on 4th Friday in Downtown Fayetteville. On Feb. 27, the 4th Friday event will again entertain and inspire residents of the community.
For those new to the area, the monthly tradition is a fantastic way to experience downtown Fayetteville and all of the incredible art, stores and musicians the city has to offer. For those familiar with the tradition, 4th Friday is a fun and exciting treat each month. No matter if it is your first 4th Friday or your hundredth, the event always has something new to offer every month. This month's 4th Friday theme is music.
At the Arts Council see the continuation of the exhibition Words and Pictures: Illustrated Works by Kadir Nelson from 7 to 9 p.m. Nelson is a well-known artist and author whose work focuses on African-American history.
For the children, Fascinate-U Children's Museum is often the highlight of the evening. 4th Friday's admission into the museum is free and kids are invited to explore all of the interactive exhibits that the museum has to offer. There is also a free craft available for children to make and take home. Kids will have the opportunity to make and take home a congo/shaker/guiro instrument, which is in keeping with the music theme. Fascinate-U will be open from 7 -9 p.m., and is located at 116 Green St. For more information, call 829- 9171 or visit www.fascinate-u.com.
Cape Fear Studios and Gallery will also explore the interplay and similarities between visual arts and music. This month, the gallery is displaying beautiful music-themed visual art in many different mediums. And for a special treat on 4th Friday, the visual pieces are accompanied by live music created by various artists from 6-8:30 p.m. The interplay between visual and auditory works of art is sure to create a unique and deeply satisfying artistic experience. Admission is free and the gallery is located at 148 Maxwell St. For more information, call 433- 2986 or visit www.capefearstudios.com.
In the Pate Room of The Headquarters Library, located at 300 Maiden Lane, renowned storyteller Mitch Capel, also known as "Gran'Daddy JuneBug," will perform a group of stories called "W'en Dey 'Listed Colored Soldiers" honoring the unsung heroes of the civil war. The program is part of the Cumberland County Storytelling Festival, and is recommended for those 12 years and up due to the intense content. The stories were written by scholars such as Paul Laurence Dunbar and Dr. Rex Ellis, and they explore the sacrifices and hardships African-American soldiers endured but are all too often overlooked. The program will begin at 7 p.m. For more information, visit www.cumberland. lib.nc.us/ccplsite/ or call 483-7727.
City Center Gallery and Books is another hot spot for art and music at this month's 4th Friday celebration. In the gallery a onewomen exhibit created by Edwina Clark is on display. Clark is an African-American woman whose artistic skill is well recognized in the community. Her favorite mediums to work in are watercolor and batik, but she often experiments in her work. Clark is also available to meet and discuss her work with those visiting the gallery. Accompanying her incredible visual art is the equally incredible a cappella group Vocal Culture. This evening of music and art will begin at 6 p.m. at 122 Hay St. For more information, visit www.citycentergallery.com or call 678-8899.
For more auditory art, from 6:30 to 9 p.m. belly dancers will perform in front of Sherefe located at 114 Gillespie St. At 123 Hay St., from 7 to 9 p.m., Alexis Howard will perform a huge repertoire of classic songs, jazz, and popular modern hits.
Area history is also on display at the Market House. This month's rotating exhibit is called The History of Fayetteville State University. The exhibit is housed upstairs and is open from 6 - 10 p.m. The permanent exhibit A View from the Square: A History of Downtown Fayetteville is also on display.