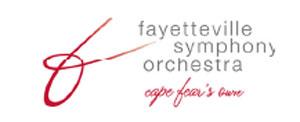 Next season the Fayetteville Symphony Orchestra begins searching for a new conductor. This in itself is exciting, but even more so is the level of community involvement the orchestra is including in the search. Out of 273 applicants five finalists have been chosen. They are invited to plan and conduct one concert each, which has inspired the season's name, "The Final Five." After each concert, audiences are invited to submit surveys that will contribute to the decision of which conductor will be hired. "We really want to give the community a chance to weigh in, Christine Kastner the Fayetteville Symphony Orchestra president and CEO said.
In addition to the actual concert, each guest conductor will come to Fayetteville a week early. In this time they will meet the Fayetteville Symphony Board, tour local universities, meet donors and supporters and participate in an open town hall meeting. These are all also opportunities for the community to provide feedback on this decision. "We are very excited," Kastner said. "We have five excellent candidates and we want everyone to come out and meet them this next season. We will have opportunities like free town hall meetings and free pre concert talks. There will also be opportunities to complete surveys for the transition committee as they try to pick the new conductor."
The first finalist is Al Sturgis. His 20 years of conducting experience includes the Tar River Orchestra, Carolina Ballet and North Carolina Master Choral. He starts off the season in October with the concert titled Fall Spooktacular. This will feature a mixture of classical and popular works - all with a fun Halloween theme.
The next finalist is Stefan Sanders with the concert titled Czech it Out. This references the Symphony No. 8 composed by Antonin Dvorak, the final piece of the show. Mozart's Piano Concerto No. 9 will also be featured. Sander's also has a long list of qualifications. He is the Associate Conductor of the Buffalo Philharmonic and the Music Director of the Round Rock Symphony located in Texas.
The award-winning Associate Conductor of the Kansas City Symphony Aram Demirjian will make his appearance in December with the concert titled Waltzing in a Winter Wonderland. This concert will feature not only the beloved holiday sing-a-long but also popular songs such as "White Christmas" and "Polar Express."
The search for the new conductor will resume in February with Joseph Young and a Wild, Wild West theme. He is the Assistant Conductor of the Atlanta Symphony and Music Director of the Atlanta Symphony Youth Orchestra. He also has received prestigious awards for his conducting skills. The concert will feature classical and popular pieces by Copland and John Williams.
The final concert, Heroes Among Us, is planned for March. The guest conductor is Dina Gilbert. She is the Assistant Conductor for the Orchestre Symphonique de Montreal as well as an ensemble she founded called Ensemble Arkea. Her focus of heroism will be interpreted though classical and popular works.
All of these guest conductors have years of experiences laced with prestigious accolades. This is an opportunity for the community to help shape the future of the Fayetteville Symphony Orchestra and the musical landscape in Fayetteville. This season is not only unique, it is important. Be a part of these decisions. Find out more about the symphony at http://www.fayettevillesymphony.org/