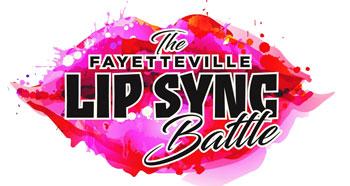 Melissa M. Reed is on the board of directors for the Autism Society of Cumberland County, or ASCC. Two years ago, she wanted to do something fun and exciting for the community. But she also wanted to do something different. As a result, we can now look forward to The Fayetteville Lip Sync Battle. The event will take place Sept. 30 at the Crown Ballroom, 1960 Coliseum Road.
The ASCC took inspiration from the television show "Lip Sync Battle," which has roots in an exceptionally popular segment on the "Late Night with Jimmy Fallon" show. Like the show that inspired it, the Fayetteville Lip Sync Battle has quickly grown into something much bigger and more entertaining than originally expected.
When talking about the lineup of contestants, Reed said, "Even outside of their performance, they have a lot of personality." In particular, the group from the Cape Beard Follicles of Freedom, a beard and mustache oriented club, has left an impression. Reed said, "They are doing a boy band kind of performance and really have their stage down." They will be making artistic use of a fan, though Cape Beard wouldn't give Reed the details of their performance.
Audience votes will decide the battles, and the competition has already begun. Even now, the Fayetteville Lip Sync Battle website is active and allows fans to vote for contestants. A donation of $5 gives one vote for your favorite performer, and a donation of $20 gives five votes. There will also be opportunities to vote at the event, but Reed noted that if you know a competitor, you shouldn't wait.
Competition will be fierce. A performer from Impressive Tresses Salon is slated to lip sync "Girls Just Want to Have Fun" by Cyndi Lauper, and Reed said, "I expect her to challenge the Cape Beard guys more than they have expected."
After the competition is over and Fayetteville has a new lip sync champion, there will be a dance and celebration at the venue. The competition starts at 7:30 p.m. but, for those interested, there will be a VIP cocktail reception at 6 p.m. Regular tickets sell for $65 and VIP tickets for $75.
All proceeds will be used by the ASCC to help parents and caregivers with family members who have been diagnosed with autism spectrum disorder. Tickets and voting will be available both at the venue and on the Fayetteville Lip Sync Battle website, www.faynclipsyncbattle.com. Those interested in competing can call (910) 826-9100.