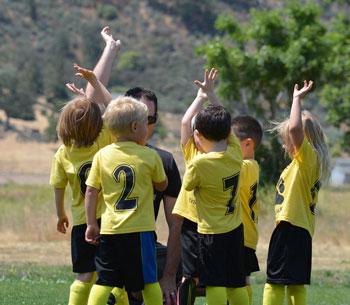 Activities
• Every Monday and Friday, the Alms House serves meals from noon to 12:30 p.m. and 5-5:30 p.m. Saturday meals are at noon, and Sunday meals are at 5 p.m. Free. Contact, Grilley Mitchell at (910) 476-3719 or visit www.almshousehopemills. com for details.
• Hope Mills Youth baseball, softball and indoor soccer registration is open through Feb. 28, 4:30 p.m. Baseball ages 5-14, Softball ages 7-5, instructional soccer ages 5-6, indoor soccer ages 7-12. Eligibility cut-off date for baseball and indoor soccer is May 1. Softball cut-off date is Jan. 1. Proof of address and birth certificate are required to register. Call 910-426-4105 for more information.
• Hope Mills Youth wrestling registration is open until Feb. 2 for ages 6-12. Practices are held at Brower Park. Matches are held at Myers Recreation Center. $30 per child. Proof of address and birth certificate are required to register. Call 910-426-4105 for more information.
Meetings
• Jan. 8 Hope Mills Chamber January Luncheon at Hope Mills Park and Recreation from 12:30-2:30 p.m. Enjoy a meal, network, and talk about the new year. Pivot Physical Therapy will be the guest speaker. Cost for lunch is $10. Purchase tickets at www.hopemillschamber.org.
• Jan. 8 The Board of Commissioners of the town of Hope Mills has scheduled a public hearing at 7 p.m. at Hope Mills Town Hall, 5770 Rockfish Rd., Room #120, on the question of annexing the following described territory, requested by petition filed pursuant to G. S. 160A-3 l: The described area of land lies on the western side of Woodspring Drive to include Cumberland County Parcel ID #s 0404-31-3069, 0404-31-8623 and 0404-32-6039 named West Hampton Phase II and is 75.85 +/-acres. This is a contiguous annexation. The public is invited to attend the meeting to offer comments or ask questions.
• Alcoholics Anonymous meetings Mondays, Thursdays and Sundays at 8 p.m. at Hope Mills United Methodist Church, 4955 Legion Rd.
• Hope Mills Board of Commissioners Meeting first and third Monday of each month at the Town Hall Building at 7 p.m.
• Hope Mills Area Kiwanis Club second Tuesdays at noon at Buckhead Steakhouse (Sammio's starting in Feb.) and fourth Tuesdays at 6 p.m. at Mi Casita in Hope Mills. For details, call (910) 237-1240.
Volunteer
• Volunteer coaches needed for Hope Mills Youth sports. Pick up coach applications and background check forms at the front counter of the Hope Mills Recreation Center. Call 910-426-4105 for more information.
• Adopt-A-Street Help keep the streets of Hope Mills clean by adopting one near your home or business. Contact the Street Department at https:// townofhopemills.com/200/Maintenance for details.
• Adopt-A-Drain Join volunteers from all over town who help keep storm drains clean and free of debris. Help prevent flooding, protect wildlife, and keep the town's water clean and safe. Visit the Adopt- A-Drain Program page to get started: www.townofhopemills.com/203/Adopt-ADrain- Program.
• Citizen's Police Academy The Training Department at the Hope Mills Police Department offers a training course for citizens to become more prepared and involved in the safety of their community. Download the application to get started: www.townofhopemills.com/DocumentCenter/Home/View/62.
• Firefighters The Hope Mills Fire Department employs both career staff and volunteers. Find out the criteria and training requirements for volunteer firefighters and join the team today: www.townofhopemills.com/155/Volunteer-Firefighters.
Stay in the know
• The NC Community Development Initiative Small Business Disaster Recovery Program offers loans to small businesses affected by Hurricane Matthew. The funds are available for gab penancing, predevelopment, new construction, rehabilitation, working capital, equipment and inventory. The Affordable housing program offers loans for the development of projects that expand access to disaster recovery affordable housing. The rental housing repair program offers funds for owners of rental housing whose properties were damaged in Hurricane Matthew. Learn more at ncinitiative.org/initiative-capital.
• The Hope Mills Senior Program is seeking qualified instructors in the areas of fitness, creative arts, crafting and dance to teach classes and/or workshops to older adults ages 55 and up. Format and scheduling are flexible. Contact Kasey Ivey or Anne Evanco for more information: 910-426-4109.
Promote yourself
To have your business, organization or event included in this section, email us: hopemills@upandcomingweekly.com.