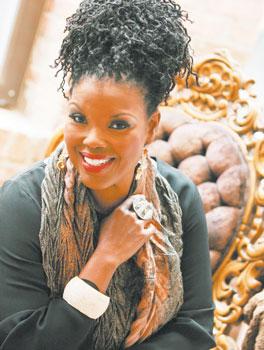 An upcoming performance titled "1867-2017: A 150-Year Celebration!" by the Fayetteville Symphony Orchestra on Feb. 10 is set to honor black excellence on a number of levels.
For starters, the event is hosted at Fayetteville State University, specifically to celebrate the school's 150th anniversary of its founding. According to the school's history webpage, the sesquicentennial marks the moment when seven black Fayetteville citizens purchased two lots on Gillespie Street to "form among themselves a self-perpetuating Board of Trustees to maintain the property for the education of Black youth."
Just 10 years later, in 1877, the school would be the first public, normal school for North Carolinian African-Americans, as well as the first statesponsored institution in the south for the training of black teachers. As of 2018, FSU offers a doctoral degree, eight master's degrees and 33 bachelor's degrees to students.
To parallel this journey, the orchestra's performance will track African-American influences in music during the same 150-year time period.
According to Stefan Sanders, FSO music director, the performance will include music from African-American composers such as William Grant Still, Florence Price, Samuel Coleridge- Taylor and Scott Joplin. The performance will conclude with Martin Luther King, Jr.'s "I Have a Dream" speech set to music by composer Lee Hoiby.
"It's just going to be this ... amazing musical journey that is tracking the incredible history of the last 150 years and celebrating African- American culture," said Sanders.
Joining the orchestra as a guest artist will be the world-renowned soprano opera vocalist Angela Brown. She has travelled both internationally and across the United States based on the merits of her voice. She has made headlines in major publications from The New York Times to Essence and Oprah magazines.
Brown will be performing a piece from one of Giuseppe Verdi's operas as well as Gershwin's song "Summertime" from his opera "Porgy and Bess."
"It's not every day that an artist of (Brown's) prestige is coming to Fayetteville so we're really excited about collaborating with her on this program," said Sanders.
Brown is also the producer and creator of the stage show "Opera…from a Sistah's Point of View." According to her website, the solo show "dispels the common myths of opera from her own sassy perspective." Brown will be performing the show while in town for FSU's 150th celebration. The show is free and takes place at the Arts Council Center Thursday, Feb. 8, at 6 p.m.
"The truth is, I've never met a person that doesn't love music, and, most of the time, when they let themselves experience something new, they end up really enjoying it," said Sanders. "And that's the case with this concert performance. We're going to be playing great music, and Angela is a superstar."
But it's not simply about good music in celebration of FSU and Black History Month. FSU's journey represents hopes and dreams turned into thunderous reality through the tireless effort of the black community, which FSO's performance will endeavor to embody.
"1867-2017: A 150-Year Celebration" will be at the Seabrook Auditorium at FSU, located at 1200 Murchison Rd., Saturday, Feb. 10, at 7:30 p.m. The pre-concert talk with the FSO "Music Nerd" begins at 6:45 p.m.
For tickets, visit www.fayettevillesymphony.org.
Photo: World-renowned soprano opera vocalist Angela Brown