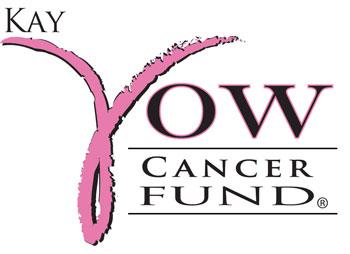 Methodist University is set to host the Play4Kay Women's Basketball Event Saturday, Feb. 10, at 2 p.m. at the March F. Riddle Center on the campus of MU. The event is in remembrance and honor of Coach Kay Yow, who died Jan. 24, 2009, when she lost her fight with breast cancer.
"Play4Kay is a fundraising initiative that was started by the Women's Basketball Coaches Association about 12 years ago, and now it is partnered with the Kay Yow Cancer Fund," said DeeDee Jarman, deputy director of athletics at MU. "This was something that Coach Yow wanted to start before she died because she wanted to bring awareness to breast cancer."
Jarman added that the initiative has transformed into an event to raise awareness for all women's cancers. The money that is donated to their organization is given back to organizations such as research firms that are trying to find a cure for cancer. Half of the funds are used locally for underprivileged women to receive mammograms.
There will be a silent auction and special recognition for cancer patients and survivors during halftime and a reception after the game.
"The silent auction is our biggest fundraiser, and we have items that are donated," said Jarman. "Some of the items we have this year include a Kay Yow pin flag signed by Arnold Palmer, tennis shoes designed for the Kay Yow sports line (and) an autographed Carolina Hurricanes Jersey."
Several restaurants and businesses will have spirit nights and will donate a percentage of their sales to the Kay Yow Cancer Fund. Chipotle's is Feb. 20; Buffalo Wild Wings' is Feb. 2 and 8; and Scrub Oaks' is Feb. 9. TLC Auto Wash on Ramsey Street will donate $1 for every car wash from Feb. 4-11. Local high schools have also joined in to help raise funds. The morning of the game, there will be a 5K walk/run at 9 a.m. The entrance fee is $25. All participants will receive a T-shirt and a medal.
Yow was the women's basketball coach at North Carolina State University for 28 years. She battled with cancer three different times.
"I worked her camp for 13 years, and that is how I got to know her," said Jarman. "If you had the opportunity to ever meet her, you would know she was a very caring person and always put others before herself; and if you had any relationship with her, you would want to try to continue what she started."
"This has become a real big event across the nation," said Jarman. "We want to continue to recognize and keep Coach Yow's memory going strong."
If you would like to participate in the basketball game, email djarman@methodist.edu or call 910-630-7283. For more information on the 5K, call 910-630-7615. Merchandise will be available for sale.