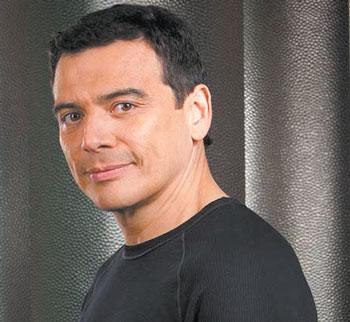 On June 9, at 7:30 p.m., as part of Army Entertainment's Summer Comedy Tour, Fort Bragg will host a show featuring Carlos Mencia, Trish Suhr and Jordan Rock.
Mencia is a comedian best known for his work as the host of the Comedy Central show "Mind of Mencia." Mencia has also appeared in movies, including "The Heartbreak Kid" and "Our Family Wedding."
With a wide range of styles, including man-on-the-street interviews, studio comedy, commercial parodies, nationwide sold-out tours and films, Mencia is known for his ability to connect with a large and diverse audience. According to the MWR website, "In the last couple years, Mencia chose to go back to his comedic roots, allowing him to share his newest material with smaller and more intimate audiences. In addition to touring, Mencia is continuously writing material for television pilots and upcoming comedy specials."
Performing with Mencia will be Trish Suhr, best known for her work on the video game "Grand Theft Auto V," and Jordan Rock, who previously worked for "Totally Biased with W. Kamau Bell."
The show will be held in the Sports USA Building, 3-2102 Longstreet Rd., Fort Bragg.
"Sports USA has a capacity of up to 1,000 people depending on the event, but we expect 400 to 600 people based on the number of tickets we're selling," said Anika Stickles of the Fort Bragg Marketing Office.
Parking is available on-site. For more information, go to https://bragg.armymwr.com/calendar/event/army-entertainment-summer-comedy-tour/2256401/26970 or call 910-907-0739.
Tickets for the show are $20 and can be purchased in person at Sports USA or online through the website listed above. The show is available to anyone 18 or older, and the doors open at 6 p.m.
PHOTO: Carlos Mencia