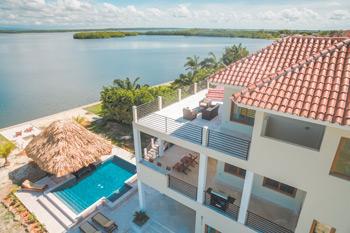 In the Fayetteville community and all over the world, people rise up and dedicate their time and resources to serve and protect those who can't protect them­selves. Fayetteville's Child Advocacy Center runs with this mission in mind. In that spirit, Saturday, Oct. 13, the CAC presents its fifth annual Pinwheel Masquerade Ball and Auction to Unmask Child Abuse at the Metropolitan Room in downtown Fayetteville. This fundraiser and others like it help the CAC keep its services for survivors of abuse and their families free of charge.
The CAC works with 19 community agencies, from the District Attorney's office to Cumberland County Schools, to support child abuse victims. Its integrated system allows the CAC to work with children in the most empathetic and efficient way possible.
Guests to the Pinwheel Masquerade Ball and Auction are encouraged to dress up and attend wearing creative masks. As in past years, awards will be given for best mask in the categories of male, female, couple, group, overall ensemble and most unique. There will also be a DJ, dancing, a photo booth and delicious food and drinks.
For many, the evening's highlight is the live and silent auctions. Trips, pack­ages and various items will be up for grabs.
Trips to bid on include luxurious vacation packages for stays in Bali, Argentina, Belize, Italy, Tuscany, Canada, California, Alaska and Kentucky. As an exam­ple of what these packages offer, the trip to Tuscany is an eight-day, seven-night stay at a five-bedroom restored 16th century villa in Cortona. A dinner and wine pairing prepared by a master chef is included. "A group of five couples could go in on this trip and have the possibility of winning a vacation of a life­time at a very affordable price," said CAC Executive Director Roberta Humphries.
Other locations include activities like scuba div­ing, wine-tastings, spa treatments and more. A 2019 Wimbledon Tennis Tournament experience will also be auctioned off.
Smaller auction items include fine jewelry, North Carolina athletic event tickets, fitness classes or rec­reation experiences, events at the Crown Complex, restaurant offerings, gift baskets and more. Nearly 50 local business donated these items.
Volunteer committee members Sue Perkins and Sharon Mozingo headed up the search for culinary sponsors, and their results will not disappoint. The evening's diverse food spread will be provided by Evans Catering, Inc.; R Burger; Chris's Steak House; Sherefé; Sammio's Italian Restaurant; Metro Diner; Agape Bakery; Southern Coals; and Burney's Sweets & More. Guests can look forward to enjoy­ing a spread and dip buffet, bacon and blue cheese sliders, pork medallions, chicken pot pie, mac and cheese, shrimp ceviche, spanakopita, croissants, pinwheel cookies and more.
Emily Herring, chair of the event, said there's no question that the evening will be enjoyable, but that the real point of it all is to serve the children. "It's a fun time for everyone, but it's benefitting a cause that is truly (remarkable)," she said. "I want people to know that what they are paying to come experience is helping children feel safer, (giving) them a voice.
"Those children and their families can get the help they need because of this event and other events like it that the advocacy center puts on."
Tickets to the Pinwheel Masquerade Ball and Auction on Oct. 13 cost $100 per individual, $175 per couple and $1,200 for a table of eight. They can be purchased in person at the CAC at 222 Rowan St. or online at www.CACFayNC.org.