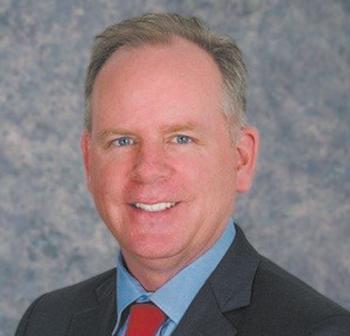 It's been said that small businesses are the backbone of our nation's economy. It can be easy for consumers to forget the risks entrepreneurs face in building sustainable businesses and the impact these organizations have on a community. Thursday, Nov. 15, Methodist University will host the 4th Annual Reeves School of Business Symposium and Awards Dinner to do just that – celebrate our risk-takers and change-makers.
This year, the symposium will focus on keys to success and the changing landscape of the golf industry. The event will recognize the achievements of leaders and individuals associated with the PGA Golf Management Program who have made outstanding contributions. There will be nine awards presented: Alumni Business Person of the Year, Business Person of the Year, Entrepreneur of the Year, Greater Good Award, Outstanding Woman Entrepreneur of the Year, Silver Spoon Award, Small Business Excellence Award, University Service Award, and Friend of the Program Award.
David Maher, president and CEO of Acushnet, will be the keynote speaker. Maher has worked at Acushnet since 1991. He started as a sales support representative and worked his way through field sales and sales management for Titleist. For the company's success, he credits its ongoing investment in product innovation, commitment to quality, strong trade partnerships, rich golfer connections and an enduring, rewarding company culture.
In celebrating small businesses, Maher noted, "It's important to recognize and support talented business partners whether they are large or small. As you might expect, small business, in the form of golf courses and their golf pro shops, is an especially important component of the golf industry."
Like any field, the golf industry faces headwinds that require thoughtful solutions. It's an unchanging fact of life and has been for years.
Maher noted that Titleist's founder, Phil Young, back in the early 1930s, believed he could make a better golf ball by employing a better manufacturing process. Young's entrepreneurial spirit lives throughout Acushnet today.
"The game is filled with stories of equipment innovation, golf course design innovation and even golf course maintenance innovation," he said. "I expect these advancements will continue for as long as the game is around."
He continued, "It is important to understand and build upon your strengths and competitive advantages while establishing strong customer connections. Golf has been around for hundreds of years and is as inviting and enjoyable as ever. … More recently, we have seen thousands of facilities become more family-friendly and more inviting to beginners and juniors over the past decade.
"Today there are more junior golfers in the U.S. than at any other time, which is an exciting byproduct of these efforts."
As for the future of golf and the golf industry, that's up to the next generation of golfers and what they want from the game. In the next 10 years, Maher sees technology and connectivity playing a more prominent role for some, while for others it will mean an opportunity to disconnect for a few hours to enjoy the game, competition, camaraderie and exercise. "The point is, the golf industry must adapt to evolving golfer preferences, and I am confident that it will," Maher said.
The 4th Annual Reeves School of Business Symposium and Awards Dinner takes place at the Embassy Suites Fayetteville/Fort Bragg. Networking starts at 5:30 p.m. The symposium begins at 6:30 p.m. For more information, call Krista Lee at 910-630-7148.
Photo: David Maher, President and CEO of Acushnet