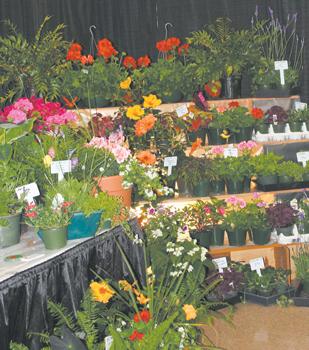 The Extension Master Gardener Volunteer Association of Cumberland County presents its fifth annual spring symposium this month. The event has sold out the past two years and as a result has moved to the Ramada Plaza on Owen Drive. It takes place Saturday, March 23, from 8 a.m.-4 p.m.
This year's speakers, Tony Avent and Carol Reese, are at the top of the East Coast horticulture circuit.
Avent is the Indiana Jones of horticulture. He's a curator, breeder, columnist and creator of Plant Delights Nursery and Juniper Level Botanic Garden, both in Raleigh. His talks are titled "Hot Plants in Cold Places" and "Our Fine Textured Friends — The Magical World of Ornamental Grasses."
Reese, a nationally known speaker, columnist and extension horticulture specialist at the University of Tennessee, blends gardening with her quirky humor. She's offering talks titled "Beyond Azaleas" and "Sex in the Garden." Yes, you read that correctly.
Come to the Ramada Plaza to hear these speakers and enjoy visiting vendors and gathering information. Avent will end with a brief but exciting auction of some interesting plants he grows.
This event raises scholarship funds for horticulture students at Fayetteville Technical Community College. It also supports the North Carolina/Cumberland County Extension Master Gardener Volunteers in their effort to educate residents in state-approved horticulture practices.
Registration, which is currently in its "late" phase, costs $60. To register, visit Eventbrite.com and search "Master Gardener Spring Symposium 2019" in Fayetteville. Or, make a check out to CCEMGVA and send it to Lynne Grates, Treasurer, 301 East Mountain Dr., Fayetteville, NC, 28306.
For further information, call 910-261-1091 and ask for Judy Dewar.