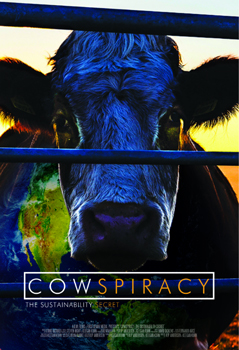 Many people grew up with their elders reminding them to eat their vegetables. It turns out they were onto something. Prima Elements Holistic Wellness Center presents Fayetteville's 2nd Annual Vegan Festival on Saturday, May 25, 11 a.m.- 5 p.m. at the corner of Anderson and Old Streets in downtown Fayetteville.
"The general purpose of this festival is to encourage our community … to live more of a compassionate lifestyle and to have more of an educational purpose to what the vegan lifestyle is," said Audriaunna Kitterman, executive director for Fayetteville's Vegan Festival.
"We encourage everyone to become more aware of what plant-based nutrition will be able to provide for them in the long term of their family and those around them."
The vegan diet involves no meat or dairy. "You are alleviating the meat and dairy and substituting them with plant-based (alternatives)," said Kitterman. "In essence, it is going to help one sustain more of a prolific lifestyle, help overcome a lot of health concerns and ailments and help with living nutrients that are predominantly derived within these plant-based alternatives. And the living enzymes help one overcome diseases and cancer (by) breaking down (inflammation) and more."
There will be five panelists at the festival. "Dr. Sailesh Rao is the co-producer of two largely known documentaries, which are 'Cowspiracy' and 'What the Health,'" said Kitterman. "He will educate the community on his philosophy and passion and (share) what he plans to continuously do for the community on a worldwide basis."
Kitterman said the additional panelists include Daniel Turbert, Adrian Burgos, Tita Nieves and Erin Fergus. They will share their journeys about transitioning to the vegan lifestyle, bring awareness about mass-produced farm animals, give insight on the importance of plant-based nutrition and talk about how the vegan lifestyle affects physical and emotional well-being.
Festival vendors include vegan-friendly businesses and groups like food preparation demonstrators, musicians, wellness organizations, educational organizations and more.
"Our first vegan festival was amazing, and it was outstanding to see such a remarkable response from the community," said Kitterman. "We had about 2,500 people that flooded Anderson and Old Streets. The compassion, joy and love that everyone shared with one another was truly a beautiful feeling."
Vegan food vendors will be on-site. Donations are appreciated. Individuals who make a $20 donation or more will receive a T-shirt and peace bag with samples of vegan products and coupons. Ten percent of the proceeds will be donated to animal shelters and rescue groups around the United States to help and protect animals in need.
The event is free and open to the public. For more information, visit www.veganfestivalfaync.com or call 910-483-8406.