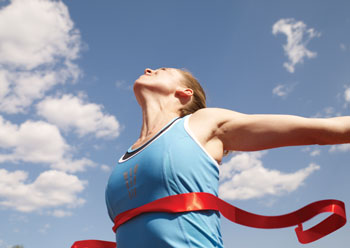 Looking for a way to get fit while also helping a good cause? Look no further than the Red Apple Run for Diabetes. It's set for Nov. 16 in downtown Fayetteville.

What started in 2013 as a simple fundraiser has turned into an event that raises money to help support Better Health's mission to provide for the unmet health care needs in Cumberland County. The run reinforces the same lifestyle that Better Health encourages its clients to live. This event offers several options for its participants. These options fit their needs while also allowing them to complete the run at their own pace. Participants can either do the 10k, 5k or the one-mile fun run.

"We want to encourage community members to come out and be active. It is a safe, fun way to be active with your family and friends, whether you are a competitive runner doing the 10K, or perhaps a parent with young children pushing a stroller in the 5K or fun run," said Executive Director Amy Navejas.

Navejas is the executive director at Better Health. In terms of the Red Apple Run, she works with the volunteer Red Apple Run committee and committee chair, Mick Noland, on coordinating, marketing and planning the event. On the day of the event, she will also be running around cheering on runners, handing out medals and checking up on people.

There are many goals that this event strives to achieve. Navejas said, "I see the event as having several goals. Of course, it is a fundraiser, so it is crucial that the event raises funds to help provide for our services to the community. Better Health offers emergency direct medical aid like medications, dental extractions, free diabetes clinics (and) loans out medical equipment and hosts a childhood obesity program. While all of our services are free to the community, there are costs to providing these services. The Red Apple Run goes toward supporting those programs."

There is much that goes on behind the scenes for this event to take place. From logistics to applying for a permit, the list of what must happen for The Red Apple Run to succeed is endless. Navejas said that a run like this requires "a lot of coordinating and planning." The event organizers have to select a date, apply for a permit and secure a timing company to solicit sponsors.

On Nov. 16, the run will take place in the downtown area of Fayetteville. The course will start in the downtown area and go toward Haymount. It will then go through the historic neighborhood, past the E. A. Poe House, and finish off near the site of the new Civil War Museum & Reconstruction History Center where the 5k runners will go back to the starting point. Each participant will also receive a medal and a beanie.

So, if you are looking for something to do that weekend or want to support a great cause, go to the Red Apple Run on Nov. 16. For more information, visit https://www.betterhealthcc.org/ or call 910-483-7534.