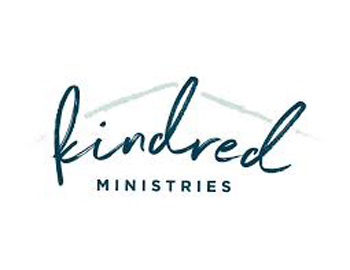 Kindred Ministries announces a partnership with Cape Fear Regional Theatre and its Passport Series, with the help of a grant of $2550 from the Arts Council of Fayetteville/Cumberland County.

"Kindred Ministries is so grateful to have received this grant from the Arts Council," said Dr. Scott Cameron, founder of Kindred Ministries.

"It will enable our community of adults with and without intellectual disabilities to access an incredible arts program at CFRT!"

Kindred Ministries exists to create opportunities for adults of all abilities to grow in friendship, primarily through the avenue of a daytime program.

A valuable component of that daytime program is the Passports Series with CFRT. Throughout the course of the Series, participants gather weekly to create, write and eventually perform an
original story.

The community is then invited to the performance, encountering a stage where people typically pushed to the margins are at the center.

Much of what Kindred does is dependent upon the gracious support of grants and other outside funding sources.

"The Arts Council is pleased to partner with Kindred Ministries in support of the partnership with CFRT for the Passport Series," said Bob Pinson, interim president and CEO of the Arts Council of Fayetteville/Cumberland County.

"Project Support Grants for 2020-21 will help fund 20 projects facilitated by 15 nonprofit organizations.

These projects help strengthen our communities through festivals and concerts, youth education programs, art exhibitions and workshops, and more."

Project Support Grants increase opportunities for access to arts, science, cultural and historical programming in Cumberland County.

The grants are awarded to nonprofit agencies in Cumberland County that demonstrate financial and administrative stability.

Kindred Ministries exists to create a community where our friends with disabilities are at the center and, as a result, everyone thrives.

It is built on the foundation of mutuality: that we can help each other, that we can learn from each other, and that when you really get to know each other, you might just encounter a kindred spirit.
The Arts Council of Fayetteville/Cumberland County serves more than 330,000 residents of Fayetteville and Cumberland County.

Since 1973, the Arts Council has ensured growth in our children's education, our community's cultural identity and our economic progress.

The Arts Council's grants, programs and services are funded in part by contributions from businesses and individuals and through grants from the City of Fayetteville, Cumberland County and the North Carolina Arts Council, with funding from the North Carolina Arts Council, a division of the Department of Natural & Cultural Resources.