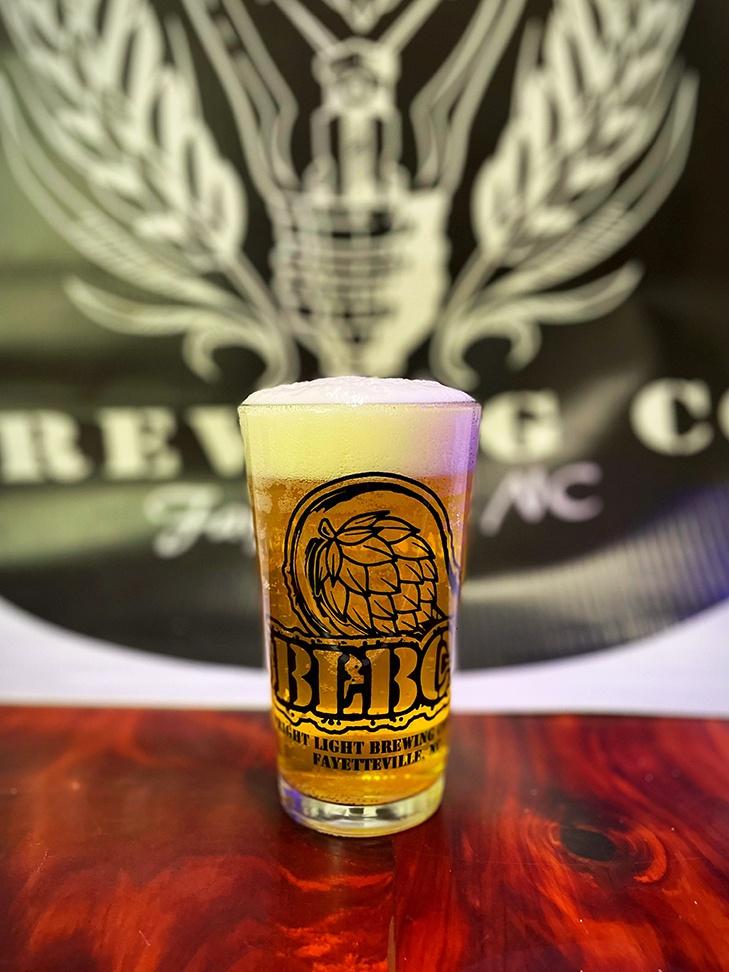 The Bright Light Brewing Company, located in the heart of downtown, is hosting two days of community fun, and the whole family is invited.
The Dogwood Festival weekend at Bright Light kicks off at noon on Saturday, April 23, and continues Sunday, April 24, starting at 1 p.m.
The site for many events throughout the year, the veteran-owned and operated nano-brewery takes pride in being able to celebrate Fayetteville and its citizens.
The goal for Bright Light Brewing Company is a simple one, fellowship.
"All we want is people to have a good time, enjoy the fellowship, enjoy the brews and have a desire to come back again," Mike Ray, master brewer and owner, said.
The Dogwood Festival, a regional event now in its 40th year, is a popular one. Featuring four days of local fun and flavor, the festival has returned after a two-year hiatus due to COVID-19.
"We enjoy the Dogwood Festival," Ray said. "We see a lot of regular customers and quite a few new people. We think these festivals are fun for all, and people seem to really enjoy downtown get-togethers."
Showcasing food and talent native to Fayetteville and surrounding areas, the brewery is steadfast in its commitment to local business and sees the Dogwood Festival as an opportunity to provide even more support.
"We offer space for vendors who otherwise might not be able to grab an available space downtown. It also offers our customers a few more vendors to purchase from and having a good beer to go along with it," Ray said.
The event will host various local vendors on Saturday and Sunday, along with good food and good fun for the entire family.
In addition to shopping, there will be plenty to do, drink and eat over Bright Light's festival weekend.
"I think we try to leave an impression of being 'special.' From the brews to our staff, and family-oriented events, we try to be a standout amongst quite a few great breweries in the area," Ray said.
Kids in attendance can look forward to face-painting and a bounce house, while adults may choose to try their hand at some ax-throwing, courtesy of Axes & X's.
The Grazing Buffalo will have brats, burgers and fries on offer Saturday from 3 to 9 p.m. From 2 to 8 p.m. on Sunday, guests can enjoy hot dogs, "Baja California style," from the Baja Dogs food truck.
No stranger to the Bright Light scene, North Carolina musician Brooke McBride will be in-house entertainment on Saturday from 7 to 9 p.m.
"The main thing we hope people take away from us is they had a good experience and an enjoyable beer. Hopefully, the family-friendly atmosphere will have them returning and possibly be more part of our downtown," Ray said.
The Dogwood Festival Weekend at Bright Light will be held in their brewery taproom at 444 W. Russell St.
For more information, visit their website at https://www.brightlightbrewco.com/.