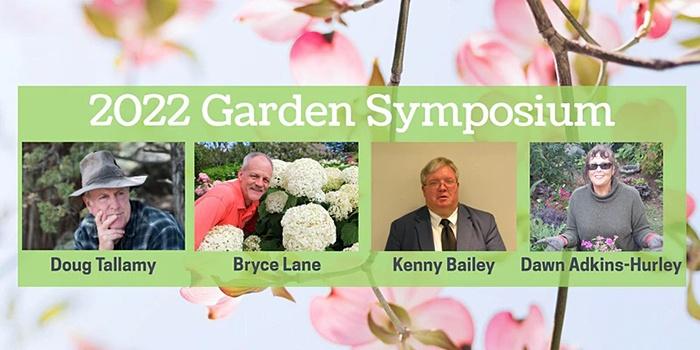 Judy Dewar moves her hands as she speaks. She's passionate and thorough. Her mind focuses on the details. This is key to what she does now. Today she wears a cotton purple T-shirt adorned with flowers and butterflies. The shirt is from Cape Fear Botanical Garden and speaks to her love of gardening, flowers and horticulture.
"It's really quite pretty," she says, looking down at the shirt. "My husband bought it for me."
Dewar is Chair of the Cumberland County Extension Master Gardeners Volunteer Association. She jokes about the length of the title and that about seven years ago, she raised her hand at the "wrong time" and found herself as chair. For her, this is a joke, of course, as she remarks that gardeners are some of the best people she's ever associated with.
Dewar has two pairs of glasses — one on her face and the other resting upon her head. She talks for a minute, stops to feel the frame of one of the pairs, and continues speaking.
"I am just going to ramble," she jokes.
In just a couple of weeks, on the 25th of June, the 2022 Cumberland County Master Gardener Volunteer Association Spring Gardening Symposium will take place. This title is longer than hers.
Dewar is busy making plans and lots of calls. She wants to make this year's event successful. In the height of COVID-19, the symposium drew fewer crowds than it had in the past but is important for the community, she says.
"We are trying to reach as many people as we can."
The symposium will have four speakers and will take place starting at 9 a.m.; doors open at 8 a.m. Speakers will include Doug Tallamy, Bryce Lane, Kenny Bailey and Dawn Adkins-Hurley. There will be about 30 minutes between each speaker, and during that time, there will be 12 vendors that will provide information about horticulture or will be selling items. These items will include herbs, gardening materials, and other things related to horticulture. The botanical garden will be open and accessible to all the symposium participants as well. Dewar and others in her group are hoping for about 65-125 attendees at the event.
"We are hoping to God that on the 25th of June we will really and truly be up and coming," Dewar said. "We just want to have a lot of fun. This event is our fun time."
The symposium's purpose is for the association to raise two $1500 horticulture scholarships. The group's members offer grants to high schools and teachers and sustain local gardens with the funds. Public Works Commission is the main sponsor of the event, which will also include a garden luncheon by Chef Judy — a Food Network winner.
Dewar's involvement in the group and the symposium started thanks to her husband, Jack, about 19 years ago. He read about the group in the newspaper and told his wife about it. She called the group up to see how to get involved.
"I knew nothing about growing anything. The person on the other end of the line said, 'Sweetheart, neither do we. Come and join us.'"
The group teaches the master gardeners how to learn acceptable horticulture practices. According to Dewar, the group takes interns, and there's a three-month class available with a minimal fee about the bible of horticulture. North Carolina State, she says, has put out a book superior to all others.
"I could go on about it — for this old lady in tennis shoes, there is a miracle every time I see something come up in my garden or yours. I like to think I contribute a little bit to that."
The upcoming symposium is open to the public, and Dewar urges all those interested to register ahead of time for it. There will also be raffles at the event that anyone can participate in.
"It's geared to everybody who has never grown a weed to those who grow — it's a whole spectrum. There is no speaker that you won't get one little nugget of knowledge from."
For those interested in gardening or who have been considering it, Dewar offers this advice. She stops for a minute before she doles it out.
"I often say to new gardeners — just have faith."
Dewar smiles and says if it dies three times, she knows to throw it out.
To register for this year's symposium, go to https://mg_symposium.eventbrite.com/. Tickets are $75 each.