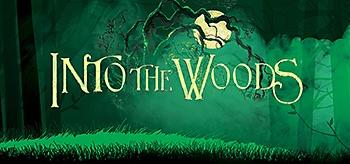 The Cape Fear Regional Theatre invites audiences to follow them "Into The Woods" on Saturday, Aug. 20 for two performances of Stephen Sondheim's Tony Award-winning musical.
The story of a childless baker, his wife, and a cast of colorful fairy tale characters they meet along their journey will come to life on the CFRT stage. Performed by 24 graduates of the CFRT summer camp, the talented teens will present the fruits of their labor at 2 and 6 p.m.
Since its debut in 1987, "Into the Woods" has garnered international praise, earned numerous nominations and awards, and continues to delight audiences to this day with its engaging plot and exciting musical score.
With Sondheim's passing in 2021, his legacy of work has become more popular than ever, a fact kept closely in mind when choosing to undertake this challenging production.
"This is a play theater people know well," director Marc de la Concha told Up & Coming Weekly. "There are a lot of characters, and even though it's a fairy tale, there are so many life lessons in it that are still relevant today."
Due to its popularity and familiarity, de la Concha promises CFRT's version will put a unique spin on an old story with a few surprises the audience won't be expecting.
He also praised the professionalism and hard work of the production's young actors, aged 15 to 19 years old.
"We have a great group of students," he gushed. "They are so talented, and people will see that this is a celebration of the youth in our community."
Established in 1962 by a small ensemble of actors, the Cape Fear Regional Theatre has grown into a powerhouse that serves nearly 50,000 people a year throughout its high-caliber, six-show season. The theatre, founded on a belief "in the power of storytelling and the visceral impact of live theatre," adheres to a strict commitment to artistic excellence evident in its performances' stagecraft and production value.
That same level of commitment can be seen in the theatre's many programs to educate children and teens across Cumberland County. Offering student workshops, internships, day camps, and military outreach programs, CFRT understands its responsibility as a cultural touchstone within the community.
"Into the Woods" is one of three student performances this summer that showcase the accomplishments of seasoned theatre kids and those new to the craft. The rigorous summer camps, particularly the one for teens, are meant to give students a full theatrical experience. Aside from building future actors, theatergoers and stakeholders, de la Concha feels strongly about the value of educational theatre in the lives of young people.
"I have always been a storyteller — I love a good moment," he joked. "Theatre can be a great way to escape, but educational theatre teaches so many skills in a fun way. It empowers kids to be their true selves and work together, which goes hand-in-hand with this production."
Cape Fear Regional Theatre is located at 1209 Hay Street in Fayetteville.
To purchase tickets, visit the theater's website at www.cfrt.org/.