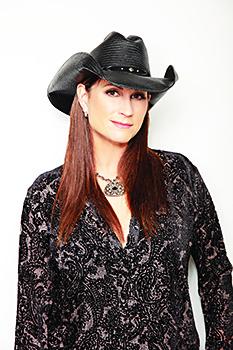 Mark your calendars for Sept. 4 and take a day trip to Elizabethtown's Cape Fear Vineyard & Winery for a summer concert with country music star Terri Clark, along with a couple of North Carolina groups.
Already known for their food and wine offerings, event spaces and lodging, Cape Fear Vineyard & Winery is adding music festivals.
Derrick Rice, the events director with Cape Fear Vineyard and Winery discussed the excitement of the concerts.
"It's phenomenal. It feels like a mini-festival," Rice said. "People come in to hang out and are tuned into the main act."
Terri Clark has been in the country music business for over 25 years, with over five million albums sold and critically acclaimed international tours under her belt.
"I grew up listening to country music because my grandparents were musicians in the Canadian music scene," Clark said. "My mother also played guitar and sang a lot of folk music and 60s and 70s folk rock. She taught me my first 3 chords when I was nine years old and the rest is history."
Clark said her music career has been influenced by the "Barbara Mandrell & the Mandrell Sisters" show, Reba McEntire, The Judds and Ricky Skaggs.
Originally from Medicine Hat, Alberta, Canada, Clark started at iconic Tootie's Orchid Lounge in Nashville. Her hits include "Better Things To Do," "Poor Poor Pitiful Me" and "Girls Lie Too." Clark has been awarded three JUNO Awards, a prestigious recognition given to Canadian artists. She was inducted into the Canadian Country Music Hall of Fame in 2018.
No stranger to the Carolinas, Clark said it seems she has been performing in North Carolina more than ever this year.
"The audiences have been amazing," she said.
Guests attending the show at Cape Fear Vineyard and Winery can expect "lots of energy, fun and all the hits," Clark said. "And the hat too."
The gates open at 6 p.m., and opening acts begin at 7:30 p.m.
"The Generations" is one of the groups that will perform at the concert. They hail from Bladen County, performing music infused with Americana and North Carolina blues and soul.
Also scheduled to appear is Ryleigh Madison & Dustin Chapman, an uncle and niece duo from Tabor City, North Carolina. The duo made it through "American Idol" auditions and to Hollywood. They did not win the competition but did not let it stop the family of musicians from entertaining audiences. They have a song out titled "Family Thing."
Tickets for the concert start at $29. For more information, call 910-645-4291 or visit https://www.capefearwinery.com/.