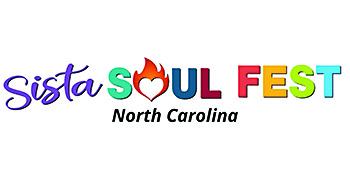 SiStars Girl Talk's 3rd Annual Sista Soul Fest is set to take place at Spring Lake Recreation Center on Sept.18.
Aje Noire Creations has the honor to host the event which was started in Des Moines, Iowa, by a group of women called SiStars Girl Talk.
SiStars Girl Talk is a nonprofit organization that consists of a community of women journeying to and through their healing together. While providing monthly meet-ups to support holistic wellness, spiritual growth and emotional relief, SiStars Girl Talk aims to decrease feelings of isolation and dissatisfaction with care and support.
The SiStars Girl Talk mission is to shift the experiences of women mentally, spiritually and emotionally. The goal is to transform themselves and each other using their own gifts and experiences.
The Sista Soul Fest event offers a way to celebrate local women-owned businesses and bring a thriving event to the city.
The Sista Soul Fest's purpose is to create a space for women to offer, sell and showcase their talents and businesses. It also allows women to come together as sisters to network and help build each other up as Queens should, especially women of color.
So far, businesses such as food trucks and holistic companies have registered to attend this year's Sista Soul Fest.
As the host for the 2022 Sista Soul Fest, Aje Noire Creations is in search of hair and clothing vendors. Aje Noire Creations plans for those who come out for this event to have the opportunity to acquire holistic treatments, a good bite to eat, and a fashionable new top.
Aryeka Plowden, the founder of Aje Noire Creations, is the director of Sista Soul Fest this year.
As with Aje Noire Creations, Plowden is excited about hosting exhibitions and making business cards and flyers.
Plowden also helps growing businesses ensure that they are running a legal and successful business.
If a local business is in need of a service provided by another local business but they are not sure who to go to, Plowden can help them find someone. Through her time building Aje Noire Creations, Plowden has acquired an extensive network of references and is eager to share what she has learned through solid, profitable business relationships.
Sista Soul Fest organizers are looking for volunteers and sponsors. As a volunteer, participants should expect to complete tasks such as setting up the tables for vendors and taking down those tables once the event is complete.
Any business, from a family-owned restaurant to a movie theater, is welcome to become a sponsor for this event. If you would like to take part in Sista Soul Fest, visit the links below.
Registration Link: tinyurl.com/SSFNC
Volunteer Link: tinyurl.com/SSFNCVolunteer
Sponsor Link: tinyurl.com/SSFNCSponsor
Sista Soul Fest will take place Sept. 18 from 12 to 5 p.m. at the Spring Lake Recreation Center, which is located at 245 Ruth Street in Spring Lake.
For more information call 910-644-0698.