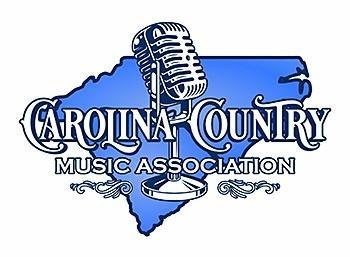 It's time to get excited, country music fans! The 8th annual Carolina Country Music Awards is on Jan. 21 at the House of Blues in Myrtle Beach, South Carolina.
Once a year, a panel of judges formed by industry leaders comes together to honor stars native to North and South Carolina. The ceremony is produced and hosted each year by the Carolina Music Association.
Bill Bowman, publisher of Up & Coming Weekly, will act as the master of ceremonies at this year's award show, and a veritable who's who of Fayetteville musicians are nominated across 12 categories or scheduled to perform on the House of Blues stage.
Created and developed by the Carolina Music Association, the CCMAs are an opportunity to showcase and honor musical talent here in the Sandhills and throughout the Carolinas.
Up & Coming Weekly spoke with CMA's Executive Director Christy Andrulonis, known as Sweet Tea to her listeners on the Carolina Country Radio Network 100.1 WFAY in Fayetteville, about CMA's mission to create space for independent artists native to the region and "share the story of the Carolinas" through music.
"Traditionally, you play the hits [on a radio station]; you don't make the hits," she explained. "There are just so many talented artists in the Carolinas and even here in the immediate area that deserve to tell their story."
With this in mind, CMA created the Carolina Artist Showdown to bring attention and airplay to new and emerging Carolina musicians. The knock-out style competition allows artists to get daily airplay, or "spins," on local radio stations. Listeners can vote on their favorite artists each week. Whichever musician or group receives the most votes go on to become Artist of the Month and may eventually be in contention to win "Fan Voted Artist of the Year" at the CCMAs.
The Carolina Artist Showdown is an opportunity for some artists, many of whom are hearing themselves on the radio for the first time. In the course of a month, a song may get as many as 20 spins bringing a massive amount of exposure to musicians in an industry that often overlooks small acts.
"My jaw just dropped," said Fayetteville native Bailey Morrison on hearing his song on the radio for the first time. "It was surreal — I had just left lunch, hopped in my truck, turned on the radio, and my song came on — I couldn't believe it." The 19-year-old musician's song, "Where I Come From," is nominated for Country Single of the Year at this year's CCMAs.
In addition to the Carolina Artist Showdown and the CCMAs, the Carolina Music Association is also responsible for the North Carolina Songwriters Festival. This multi-day event highlights the stories and writers behind some of today's hottest and newest country music.
Andrulonis, a 20-year player in the industry, knows how difficult it can be to get a foot in the door, and she's dedicated to holding it open a bit wider for those brave enough to knock.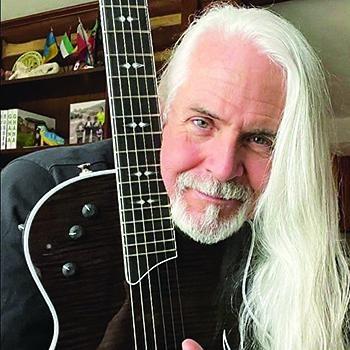 "I'm passionate about this because I've seen so many phenomenal singer-songwriters not get the recognition they deserve," she said. "To watch an artist from the beginning of their career to making it big in country music is amazing to be a part of."
The continued endeavor to celebrate what is beautiful about the Carolinas — its people, history and values, is fully represented in the rich tapestry of country music, a genre that first took root in the mountains of North Carolina. Originally brought over in the folk music of Scottish and Irish immigrants, country music is a loop in the swirling fingerprint of the Carolinas.
"It's a traditional sound that's a part of our roots and community," Andruolins explained. "If you listen to the older country music, you hear the banjo, the mandolin and guitar — you can hear those roots, and it's just evolved into the country music we know today."
In addition to Bailey Morrison, Fayetteville will be represented by eight-time Fayetteville's favorite band, Rivermist — nominated for Vocal Group of the Year; Fayetteville Music Hall of Fame inductee Doyle Wood is nominated for Christian Country Single of the Year for his song "There's a River Called Jordan" performed with Rivermist. Eric Hawks will pull double duty as a nominee for Male Artist of the Year and performer, a fact for which he is truly in disbelief.
"I grew up going to Myrtle Beach for vacations every year," Hawks said. "I've seen hundreds of shows at the House of Blues, so to be able to say that I've played on that stage is unreal."
Born and raised in Rockingham, Hawks moved to Fayetteville in 2018 and decided to make a go of his solo career right as the world shut down due to COVID. As restrictions lifted, Hawks began touring in 2021 and put out two singles: "Notebooks" and "Tracing Your Tattoos," which Andrulonis picked up, and the rest has been an exciting blur, according to Hawks. No matter the outcome, he's honored to be nominated and grateful for the CMA's support.
"I think the CMA is so cool to spotlight all the talent in North and South Carolina — to give us a platform to get our music out there is wonderful, and I'm very fortunate to be a small part of it," he said.
Well-known Fayetteville arts and music personality, Dr. Gail Morfesis, will present this year's Songwriter of the Year award, and Cabin Fever Studio co-founder Currie Wayne Clayton Jr. is nominated for the Damien Horne Humanitarian Award.
A special guest performance by drummer Mark Herndon of legendary country music group Alabama will make it a night to remember for guests in attendance and the artists waiting to hear their names.
Ultimately, the CCMAs tell every independent artist or would-be musician that their efforts, however small, are worthwhile. They champion the idea that you don't have to be well-known to be well-loved, and while talent might go a long way — opportunity is sometimes the final ingredient in the recipe for success.
According to Sweet Tea, "I can give the artist the canvas, but they have to make the masterpiece."
Tickets for the show run $25-$100 on Eventbrite. To purchase tickets visit https://www.eventbrite.com/e/carolina-country-music-awards-tickets-376892865707?aff=ebdssbdestsearch.
To learn more about the Carolina Music Association and this year's nominees, visit https://www.carolinacountrymusicassociation.org/.
The House of Blues is located at 4640 Hwy 17 S, North Myrtle Beach, South Carolina.