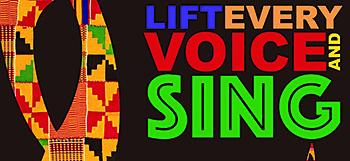 On Saturday, Feb. 18, voices will rise up in song at the Cumberland Hall Auditorium as members of the Cumberland Choral Arts hold a concert honoring Black History Month.
The concert, which will start at 7:30 p.m., will be a mix of classical pieces, spirituals, hymns and contemporary music. This will be the third year members of the choir have held
the event. Lift Every Voice and Sing began as an idea from Cumberland Choral Arts member Brenda Vandevort-Miller.
"When I did this in 2020, it was really done very selfishly," Vandevort-Miller said. "Being part of this community and going to different Black History Month events, I found that there were a lot of similarities in the events that were being offered."
"The focus was on things that most people would know about from general education. It's a lot of Martin Luther King Jr., lot of Rosa Parks and Frederick Douglass. With this being a military town a lot of focus is on Buffalo Soldiers," she said. "And all of those things are great and it is important for those stories to be told and to continue being told. But I wanted to offer something different. I wanted it to be focused more on music because there is a lot of Black history with music at large."
Lift Every Voice and Sing will be broken down into three parts. The first part of the concert will focus on classical and 20th century pieces. Corey Leak will be performing "La Donna E Moble" by H. Leslie Adams. Monique Butler McLeod will be performing a Puccini piece, "Vissi Darte Vissi Damore."
Vandevort-Miller will be peforming a piece titled "I Have a Dream."
"It is Dr. King's speech set to music, composed by Phyllis Luidens Reed. I did it on a live stream two years ago, but I have yet to do it in front of a live audience, I'm excited to see how it is received," Vandevort-Miller said.
The second part of the concert will be gospels, spirituals and sacred music. Pieces such as "City Called Heaven," performed by Dr. Denise Murchison Payton from Fayetteville State University will be sung. "I Walk With God" and "There Is a Balm in Gilead" will also be performed. Corey Leak and Chris Colon, members of Cumberland Choral arts, will be doing an arrangement of "Amazing Grace." The final part of the concert will feature this year's theme, Ladies Night.
"We are concentrating on music that is either written by or traditionally performed by Black women," said Vandevort- Miller. "There will be a little Chaka Khan in there, Aretha and Whitney."
Five soloists from Cumberland Choral Arts are the main performers of the concert, but they will be joined on stage by the Fayetteville Tech and Fayetteville State University Choirs.
The Cross Creek Chorale, the smaller auditioned ensemble within the Cumberland Choral Arts, will also be making an appearance. The show will include some spoken word and monologues from different shows that are Black centered.
"It bridges a lot of gaps that you won't necessarily get from your school, or your church or events in the community," said Vandevort-Miller. "The goal is always to offer a different perspective on Black history and enlighten the community about things they didn't know previously."
Cumberland Choral Arts is the premier community choir within the Sandhills region. It began in 1991 as Cumberland Oratorio Singers by Alan Porter. He put together a group to sing Mozart's "Requiem" during the bicentennial of Mozart's death. It was supposed to be a one time event, but people enjoyed themselves so much that the choir was born. Five year ago, the group changed their name to Cumberland Choral Arts. Dr. Michael Martin is currently the choir's director.
"The name changed to make it a little more accessible. I think the feeling was that we were only doing these mass pieces that were serious and stodgy and that's not the case at all," said Vandevort-Miller. "We do a little bit of everything like the Blue Grass Mass that will be closing out our season."
The choir is available for people to join, all they have to do is fill out an interest form and set up a time to sing for Dr. Martin to familiarize himself with someone's voice and decide where to place them within the choir. A prepared piece isn't necessary, stressed Vandevort-Miller. Cumberland Choral Arts encompasses the smaller, auditioned ensemble of the Cross Creek Chorale. A youth choir is also now a part of the mix, the Campbellton Youth Chorus.
For more information on how to join, visit https://www.cumberlandchoralarts.org/join-cca/
Lift Every Voice and Sing will be held on Fayetteville Techinal Community College's campus at the Cumberland Hall Auditorium on Feb. 18 at 7:30 p.m. Tickets are on sale now and are $15. For tickets or more information visit https://www.eventbrite.com/e/lift-every-voice-and-sing-a-musical-journey-through-black-history-tickets-514993498417?aff=ebdsoporgprofile.