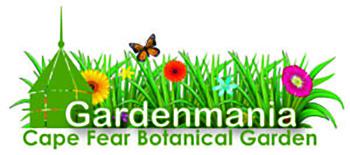 Spring is here, the flowers are blooming, and plants are thriving. Fayetteville is home to many farms, horticulture lovers, and rich soil to plant your favorite plants and foods.
The perfect place to experience horticulture and plant life in Fayetteville, is at the Cape Fear Botanical Garden, and they're giving the community a full day to learn, plant and be one with nature at Gardenmania on May 6.
This is their 4th annual event, the family friendly celebration lasts from 10 a.m. to 4 p.m. and is packed with workshops and activities for all ages.
No matter how green your thumb is, you're sure to learn something from the four keynote speakers in attendance and get your hands dirty with the demos and activities from the staff.
They are a lot of rural and lower income areas around downtown, with the Botanical Garden being so close to the area, they aim to create a safe place for the community to immerse themselves in nature and learn new skills that can deepen people's love for horticulture.
There will be many garden masters and health enthusiasts in attendance and speaking at Gardenmania. The Beekeepers Association will be discussing the importance of pollinators and handling bees with care in nature. Food nutritionists will be discussing the importance of food and nutrition in nature and how food is medicine.
Dr. Todd Beasley, owner of Horitcation, will explain how horticulture is connected to the roots of NASCAR and how the association has been able to become more diverse and progressive.
There will also be a discussion on native plants as well as demonstrations on what kind of food you can grow in your own house and garden.
Gardenmania is sure to bring fun and education to anyone in attendance. With additional plant sales, animal exhibits, and vendors galore, the botanical garden looks to provide everyone with the experience to be one with nature.
Be sure to come out May 6 from 10 a.m. to 4 p.m. to enjoy the celebration of gardening. Garden member tickets are $10, non members are $15, kids under the age of 11 get in free.