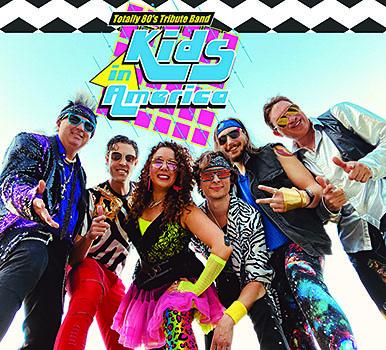 The sunnier days and warmer temperatures always have a way of enticing us to go outside and spend time with friends, enjoying wonderful food, drinks and music. Thanks to the Gates Four Summer Concert Series, citizens of Fayetteville and surrounding areas have the chance to enjoy a stellar performance and the wonderful summer weather!
The Concert Series has become more well-known as the local music scene in Fayetteville has grown. This year's Concert Series consists of five different events and each of them is headlined by a phenomenal band. The series was postponed numerous times due to bad weather last year which resulted in the Concert Series ending in October, 2022. However, if everything runs smoothly this year, the event will end in September.
"The whole concept of the concert series is to create a quality entertainment venue on that side of the county, the Hope Mills area," said Bill Bowman, publisher, Up & Coming Weekly. Bowman is also one of the people responsible for organizing the concert series.
Are you prepared to travel back in time? Kids in America is a high-energy, power-packed six-piece band that pays homage to the totally tubular 1980s. All genres from this amazing decade are represented on the set list.
Kids in America has been bringing back the groovy vibe of the 80's since 2017. The tribute band consists of male and female vocals that sing their very own renditions of classics from artists such as Prince, Bon Jovi and Phil Collins.
On June 2, the 1980's tribute band will perform at Gates Four Golf & Country Club. The event is free to the public. Guests are asked to bring a chair unless they would like to purchase VIP seats and tables which can be bought at www.fayettevilledinnertheatre.com or onsite the day of the event.
"There are so many really good bands going out there this year; it's just phenomenal," said Greg Adair, who helps organize the Gates Four Concert Series.
"To be able to have a quality concert in a classy environment like Gates Four is wonderful," he added. "The bands appreciate the atmosphere
as well."
Gates Four Golf & Country Club requests that no one brings animals. Food, drinks, water and adult drinks provided by Healy Wholesale will be available for purchase. Doors open at 5:30 p.m., dinner and fellowship starts at 6 p.m., and the band will hit the stage around 7 p.m.
"The whole evening is centered around fun, good music, contributing to the community and giving young artists a chance to be seen," said Bowman.
Gates Four Golf & Country Club is located at 6775 Irongate Drive in Fayetteville. For more information, visit www.fayettevilledinnertheatre.com/.