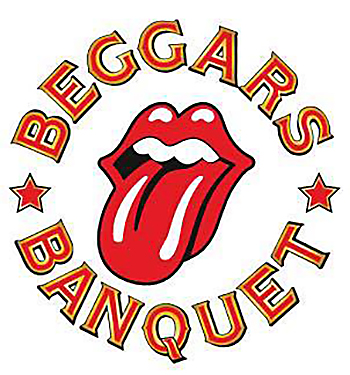 "I still got an 18-year-old heart," Mike Edwards laughs.
Edwards, 69, jokes about being the eldest member of two bands. He plays the guitar with Spank and Beggars Banquet, a Rolling Stones tribute band. The group name comes from the title of a Stones album.
Both of those bands will hit the lineup for the upcoming Rock'n On The River concert series happening on Aug. 18 from 6 to 10 p.m.
Since both of his bands are playing that night, that means Edwards will be on stage playing for at least three and a half hours. When asked if that amount of time makes him nervous, Edwards just laughs.
"No, I can do it. I've been playing music a long time."
Spank will take the stage around 6 p.m. and play for about 90 minutes. The band has five members in total. Beggars Banquet has a larger ensemble of people with nine members. They'll play for a total of two hours that night starting around 8 p.m.
"That Stones show is like a stadium level Stones show," Edwards says.
He seems pretty excited about the amount of coordination and talent that is within the members of the band. The show, he says again, will be a pretty "faithful" performance of the Rolling Stones. There will be many musical instruments present, even a performance with a cello.
Originally from Fayetteville, Edwards ended up in Raleigh as a production supervisor at a performing arts center, of which he retired from about four years ago.
"Retirement is the bomb," he said laughing.
Edwards joined Beggars Banquet a few years back after one of the members saw him play around the Raleigh area a lot and the band had an opening for a guitar player.
Edwards describes himself and the band as a whole as fortunate having the caliber of the musicians in Beggars Banquet. And the set list of course is just the Stones.
As for Spank, they play what the band members like to call "a rock and soul review." Spank members say they play anything from Aretha Franklin to Zeppelin. They live where rock'n'roll meets soul. The band started about nine years ago and plays a couple concerts a month.
All five members of Spank are from the local Cumberland County area including Robert Turner, a keyboardist who plays for Beggars Banquet and Spank like Edwards.
The concert will be held at 1122 Person Street at Deep Creek Outfitters. The concert will be free to the public but there is a $10 fee for parking. The event will be outdoors, family-friendly and concert-goers are welcome to bring chairs and blankets if desired.
No outside food or drink is allowed but there will be food and drinks for sale.
For more information on the Rock'n On The River Series or this particular concert, the event series has a facebook page at https://www.facebook.com/profile.php?id=100049990406810 or you can email rocknontheriver@gmail.com