Details

Tuesday, 11 July 2023
Written by Kathleen Ramsey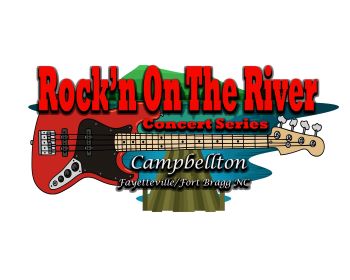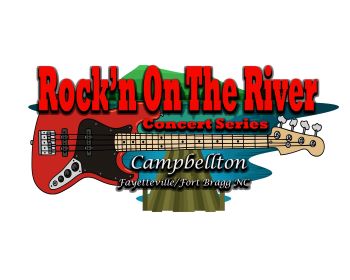 On the outskirts of downtown Fayetteville, just off Person Street, is Deep Creek Outfitters. The large brick building has a massive wooden front porch area with a tin roof. Behind it, not too far, is the roaring of the water from the Cape Fear River.
The brownish-colored river twirls in and out of thick foliage and trees, intertwining with all that surrounds it. The sound of the river can be heard from just the parking lot on certain days.
On the backside of the outfitters is a large grass space, with the Person Street bridge and the Cape Fear River creating a picturesque backdrop for it.
With an appropriate location and even more appropriate name, Rock'n On the River concert series will host Rivermist and Reflections II in just a little more than a week, on July 21 from 6 to 10 p.m.
Greg Adair, the coordinator for Rock'n On the River and drummer and vocalist for Rivermist, is a hard man to nail down. Between gigs and coordinating, he can often be reached on the road, either coming from or going to an event.
"Dos Equis and a lime please," he says to his waitress. He and his bandmates then have a little laugh about this as it's exactly a line from one of the band's original songs, "Right Place Right Time," written by Allen Pier. The line isn't always appropriate, Adair chuckles. At certain family events or venues, they change up the lyrics slightly.
"We've changed it to Pepsi and a lime."
Today the five members of Rivermist are on their way to another gig. The bandmates include Adair, Allen Pier, lead and backup vocals and keyboard, Tony Harrison, Bass Guitar, Cliff Bender, Lead Guitar and Rick Starling, Vocals and Percussion/keyboard.
"We are all over the place," Adair says about their music. Rivermist is a variety band, playing songs from Bruno Mars to Eagles to Lynard Skynard. Some of which they fit into medleys.
"'All Summer Long' segs with 'Sweet Home Alabama,'" Adair says. The band chats among themselves. They seem to share a lot of laughs.
One thing Adair promises is the energy that he and the bandmates bring to each and every show. For many people, he says, they have to see it to understand it.
"If you get to [one of our] shows, you are going to say, 'that's good' and I'm not saying this to sound cocky." Adair speaks about the energy on the stage.
"There's a lot going on."
Adair, Pier, Harrison, Bender and Starling have been playing together since 2016. Adair got his start in music at the age of 6, playing at church and drumming on lunchboxes, cardboard boxes, really anything he could get his hands on.
He and all the members of the band, he says, are still active in their various churches.
"God has blessed us in that," Adair says of the band's success. So naturally, he concludes, the members must give back as well.
For Adair, he grew up as a pretty strict Christian with a lot of rules. As a kid, he wasn't allowed to swim with someone of the opposite sex.
As far as music, he was supposed to play church music. But that really didn't stop Adair or any of his friends.
"We all did," he laughs about playing other types of music. Some of his favorite bands growing up are now bands he covers in Rivermist, like The Eagles, Journey, Earth, Wind and Fire.
Joining Rivermist for Rock'n on the River on the 21st is another variety or cover band, Reflections II. While two variety bands seem like they wouldn't complement each other, Adair says the feel of Reflections II, with just as much energy as Rivermist, goes well together since they play different set lists and types of music. Reflections plays classic rock to modern country, and even dance music.
The show will begin at 6 p.m. on July 21 with Reflections II as the opener and Rivermist, the headliner, will take the stage somewhere around 8 p.m.
Adair encourages concertgoers to bring chairs. While the event is free to go, parking at the venue is a flat $10 fee. The event is outdoors and family-friendly.
No outside food is allowed but there will be food and drinks for sale. The event water and beer sales will go to the Karen Chandler Fund, a local nonprofit for cancer patients.
For more information on the Rock'n On the River series or this particular concert, the event series has a Facebook page https://www.facebook.com/profile.php?id=100049990406810 or you can email rocknontheriver@gmail.com.
The series goes throughout the year and has published all upcoming events online.