Details

Tuesday, 04 October 2022
Written by Alyson Hansen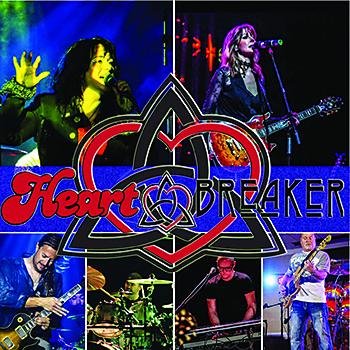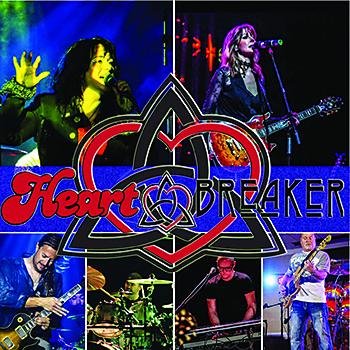 Heart Breaker, a Heart and Led Zeppelin tribute band, will play at Gates Four Golf and Country Club Pavilion on Oct. 7. The concert was originally scheduled in May, but postponed due to inclement weather.
Last summer, they were part of a concert series held at Rock'n On the River on Person Street.
"These two girls look and sound like Heart; they are unbelievable. This crowd is going to be set back by this great band," said Greg Adair, one of the organizers for the Gates Four Concert Series.
The Concert Series has grown in popularity as the music scene around Fayetteville has developed. This year, organizers added a sixth concert to the schedule. With multiple weather delays, the series has extended into the month of October.
"The whole concept of the concert series is to create a quality entertainment venue on that side of the county, the Hope Mills area," said Bill Bowman, publisher, Up & Coming Weekly. Bowman is also a sponsor of the event.
"These bands coming up will knock your socks off," said Adair. "You'll think, 'oh wow, I'm sitting here listening to Heart, or Lynard Skynard,' or 'I'm sitting here listening to AC/DC'."
"There are so many really good bands going out there this year; it's just phenomenal," he said.
"To be able to have a quality concert in a classy environment like Gates Four is wonderful," he added. "The bands appreciate the atmosphere as well."
Heart Breaker won't be the only musical act to take the stage. The concert will open with a local, up-and-coming singer/songwriter chosen every month before the show.
"The acts are chosen from a singer/songwriter event held every month at the Fayetteville Bakery and Cafe," said Bowman. "It's to give these young singer/songwriters an opportunity to perform in front of a good audience in association with a great band."
The concert will conclude with an after-party at the Sand Trap, a bar on Purdue Street in Fayetteville. The opening act from the concert will perform at the after-party as well.
"The whole evening is centered around fun, good music, contributing to the community and giving young artists a chance to be seen," said Bowman.
The concert will be free to attend for lawn seating. VIP tickets can be purchased for table seating within the pavilion itself. A single-seat VIP ticket is $38. An all-inclusive VIP ticket is $68 and includes food and beverage.
Part of the event proceeds go to the Kidsville News Literacy and Education Foundation, which provides education and reading resources to elementary-aged school children in Cumberland County.
"One of the reasons we are able to keep the concert series free is because of our sponsors who are helping fund all these quality bands," said Bowman.
Gates will open at 5 p.m. and the local musical guest will perform at 6 p.m. Heart Breaker will take the stage from 7:30 to 10 p.m. The after party at the Sand Trap begins at 10 p.m.
For more information and tickets to the event, visit https://www.fayettevilledinnertheatre.